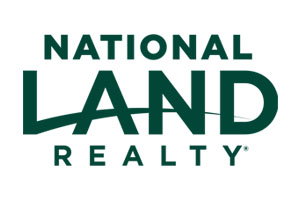 Dennis joined the National Land team in 2015 and has been in land sales for over 30 years. He received his BA in Business Administration from Huntingdon College in Montgomery, Alabama, and is currently licensed in both Alabama and Mississippi. Dennis' previous employers include Southern Timberlands, where he worked for 11 years, and Stallworth Timber Company, where he worked for 30+ years. With his knowledge of land & timber and over 40 years of experience, Dennis is a huge asset to the company.
Dennis lives on 120 acres in Tunnel Springs, Alabama, and The Colony at The Grand in Fairhope, Alabama. They have two children and seven grandchildren. Dennis enjoys hunting, fishing, and traveling to many countries in the world. He is a fan of Winston Churchill and has visited his home Chartwell in England. Most enjoyably, Dennis has been wing-shooting in Scotland. Dennis has served on the Board of Directors of The Alabama Forestry Association, The Alabama Wildlife Federation, Huntingdon College, Business Council of Alabama, The Society of International Business Fellows, and several other Boards over the years.
All of my questions were answered to my satisfaction.
– Conway D. (July 30, 2018)
Dennis Stallworth is a real professional. He sold my property very quickly after contacting him. I was pleased with the price and the closing was a pleasant experience.
– Jane W. (September 27, 2017)
The Swamp Supper
June 09, 2017 by Dennis Stallworth
In 1948, my dad and my mom's cousin were approached by the owner of Springer Timber Company who was selling 2,300 acres ...
Land by State
Land Professionals by State