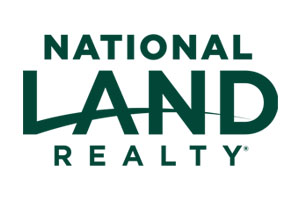 With more than 20 years of experience in real estate and forest management/consulting, Darren specializes in forestland, farms, and recreational acreage. Beyond brokerage services, his capabilities include: 
Forest Management Planning
Forestland Assessment
Forest Business Management
Land Exchanges and Conservation Uses
Forest Recreation Planning and Management
Conservation Easements
Forestland Estate and Tax Planning
Forest and Timberland Investment Analysis
Wildlife Habitat Assessment and Management 
Darren's precious natural resources and forestry work experience includes working for the U.S. Forest Service, Bureau of Land Management, U.S. Fish and Wildlife Service, and the Oregon Department of Forestry. 
Darren is actively involved in several professional associations and memberships. These include the Society of American Foresters, the Washington Farm Forestry Association, the Washington Tree Farm Program, the Oregon Small Woodlands Association, and the Society for Ecological Restoration.  He also volunteers as Treasurer and Policy Committee Chair of the Washington State Society of American Foresters and is the Eastern Washington Inspection Coordinator of the Washington Tree Farm Program. 
Education 
Colorado State University, Graduate Certificate, Advanced Silviculture (In Progress)
Oregon State University, MF, Sustainable Forest Management
Oregon State University, Post Baccalaureate Studies, Natural Resources/Forestry with a Minor in Forest Recreation Resources Management
Stevenson University, MS, Forensic Studies-Accounting
Linfield College, BS, Accounting
Land by State
Land Professionals by State