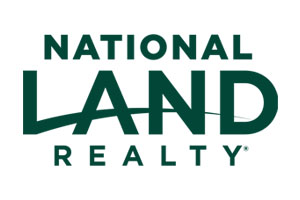 Curtis L. Williams joined National Land Realty in November 2020. Curtis has several years of experience in the real estate industry, selling land and commercial properties. Before joining the NLR team, Curtis worked for the U.S. Department of Defense for 10 years. Curtis is a Certified Project Manager and is involved in the Northern Virginia Association of Realtors (NVAR). He currently lives in Lorton, Va., with his family and enjoys spending time dealing with land development.
– pierre n. (November 24, 2021)
They had excellent services and experience. They were extremely knowledgeable!
– Chuanlei L. (September 16, 2021)
Mr. Curtis Williams is very knowledgeable, professional and patient. He answered my questions and asked pertinent questions to insure we were on the same page. From his due diligence, I was able to realize the land I wanted to purchase was not for my vision. I look forward to finding the land for my vision with Mr. Curtis Williams at the realm. Thanks again, Mr. Curtis Williams.
– Salome P. (May 20, 2021)
Land by State
Land Professionals by State