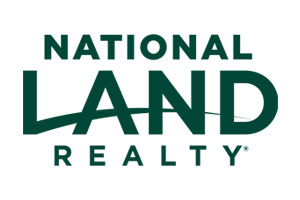 Close
Contact Clarence Zarnes, SGM (Ret.) U.S. Army
Fill out the form to the right and click "Send" to contact Clarence.
Clarence is originally from London, Kentucky relocating to Brooksville, Florida in 1987 while serving in the military. He graduated from Ashford University with a Masters of Arts in Teaching. Before honorably retiring from the U.S. Army in 2009, after 28 years of service, his career culminated as Battalion Recruiting and Retention Sergeant Major for Florida, the Regional Recruiting and Retention Chairman for the 10 Southeastern States and Territories, and Adjunct Instructor at the Professional Education Center for the Senior Leaders' Recruiting and Retention Management Course.
Following his military service, Clarence engaged in business educational delivery and workforce development roles with Local, State and Federal employers, where he served current and former military service members. In 2017, he began pursuing his underlying passion for Real Estate and became the Professional Development Director for the Osceola County Association of REALTORS®. Then later in 2018, he made the decision to become a Licensed Real Estate Agent and is glad he did.
Specializing in Vacant Land, Clarence works primarily in the Central and Eastern Counties of Florida with Buyers and Sellers of all needs. He is passionate about helping others achieve their personal and professional real estate goals. His lifetime of service to clients and fellow professionals continues at the Orlando Regional REALTORS® Association, the Florida Association of REALTORS®, the REALTORS® Land Institute, the Florida REALTORS® Panel of Directors and the Florida Association of Veteran Owned Businesses Board of Directors.
Whether protecting this county, mentoring young adults, or protecting homeownership and private property rights, Clarence is a passionate voice, advocate, and facilitator. He's living the American Dream!
I was very impressed with Clarence Zarnes. He was very helpful, knowledgeable and professional during the sale of our properties in Florida. He was very kind and patient with me as he explained the closing process for these out of state negotiations. I recommend him highly.
– Abner L. (October 01, 2021)
Positive: Professionalism, Responsiveness

Clarence Zarnes is the best realtor anybody could ask for. He helped me buy a gorgeous property in Orlando. He is very competent, knowledgeable, extremely helpful and he has the best personality, not only for this business, but in general! He would go above and beyond to get things done, and whether you are looking to buy/sell/rent, you know how important it is to have someone who is on "top of their game". He was always available for anything I needed throughout the whole process and at the time of closing, he was able to address all the discrepancies and made sure I was closing the business with no questions asked. I couldn't be thankful enough to have had him as my real estate agent. The company he works with is also very good. In conclusion, if you need a realtor, look no further, I recommend him all the way.
– kevin z. (June 14, 2021)
Clarence Zarnes was the best realtor I have ever had the pleasure of doing business with.
– Thomas D. (March 08, 2021)
I would just like to say. I live in Hilton Head SC. And buying Land and home in Florida. The number of Realtors I have used. Has been crazy. Only one. I stayed with Clarence Zarnes. Clarence goes the extra mile. Clarence is one of the best people and Realtors I have ever seen. Clarence is one of the Professional and not only that. Clarence protects his clients and is honest. I have to say. Clarence is a rare Realtor. Who I will always use. I have had a real hard time with Realtors. I guess Clarence comes from a Military Background. Which I can say we do to. That is why I feel his background shows the quality mile he will go. Such a hard worker. I would recommend him 100 percent. But I am not done with using him. We both have a lot yet to do together. A lot of land deals. I also call him. A friend who looks out for me. After working with him. A friend I trust.
– Susan L. (October 22, 2020)
Positive: Professionalism
Clarence was extremely helpful and responsive. He is a true professional and would highly recommend him to anyone.
– Carlos P. (September 02, 2020)
– M Maurice C. (July 06, 2020)
– M Maurice C. (July 06, 2020)
Clarence is a great agent. He returns calls with the answers! He sold our property quickly in a slow market.
– Alice G. (June 17, 2020)
Land by State
Land Professionals by State