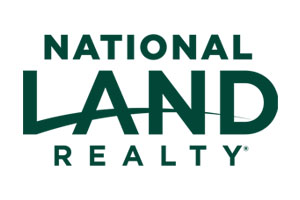 Christian Chatellier joined National Land Realty in June 2020 and has worked in real estate for six years. He worked for Whitetail Properties from 2012 to 2016, and Keller Williams Farm and Ranch from 2016 to 2020. He also worked for the Louisiana State Police from 2001 to 2009, as well as DoS from 2009 to 2012. He has sold large hunting and recreational properties, as well as farm and ranch properties. If he had to choose a favorite type of property to sell, it would be hunting or recreational properties.
What sets Christian apart from other land professionals is his devotion to the land and management of the land at hand. He truly cares about his clients' needs and what he may be able to help with.
He is proud to have his Texas LTC and to be a DoS firearms instructor. He is also a QDMA Deer Steward level II, RMEF Cowtown Chapter Chair, and is involved in the Texas Deer Breeders Association, NRA, and USPSA.
Christian lives in Mansfield, Texas with his wife Chance and three children Matthew, Laiken, and Bianca. In his free time, you can catch him hunting, professional shooting, fishing, guiding, and also being a children's church camp counselor.
Land by State
Land Professionals by State