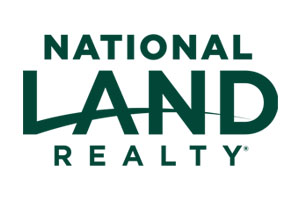 Close
Contact Christina Springer
Fill out the form to the right and click "Send" to contact Christina.
Christina Springer joined the National Land Realty team in January 2021. Christina was born and raised on a small family horse farm in southern Michigan where she always enjoyed spending time outside. In 1997, Christina moved to Missouri and has not looked back since. She loves the area and people, and has visited numerous beautiful places; from Truman Lake to Lake of the Ozarks to the Farmland in the North and Central to the Ozarks Hills.
Christina has been a licensed Missouri realtor since 2007. She is involved in several organizations such as the MLS Committee and West Central Association of Realtors. When she's not working, Christina enjoys working on her house, gardening, baking, being outside, and spending time with her son. Christina currently resides in Warsaw, MO, with her son and cat, Smokey.
Land by State
Land Professionals by State