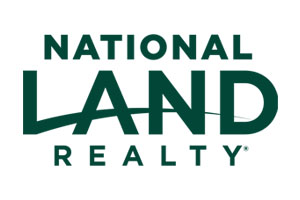 Carrie Shortt joined the National Land Realty team of Land Professionals in June 2022. Before coming to National Land Realty, Carrie worked for the North Carolina Department of Labor for 11 years and received her bachelor's degree in English & Communication from Western Carolina University. Carrie was also a recipient of the Commissioner's Award for Excellence in Service from the North Carolina Department of Labor in 2018, in addition to being a member of the North Carolina State Beekeeper's Association, and certified honey producer. In her free time, Carrie enjoys traveling and camping with her family, as well as tending to her beehives. Carrie and her husband, Kevin, are based out of Johnston County, North Carolina, where they live with their 4 children and 2 dogs.
I couldn't be happier to have met and worked with Cory & Aimee Bowes and Carrie Shortt - they were all so incredible and made an amazing team! Cory was very thoughtful and made sure our questions were answered. An absolute joy to work with and we really appreciate his insight and patience. He made finding our land and the due diligence period such a pleasant experience and we are honestly so happy we met him! To say he is very good at what he does is an understatement. I recommend Cory and his team to anyone! Thanks so much for being an integral part of our journey!
– Blake C. (March 16, 2023)
Carrie Shortt did a great job with my real estate sale in NC. She was professional, courteous, and quick to respond. I also liked that she used email to contact me versus phone as I requested, which is so much more convenient for me. I would definitely recommend to other buyers and sellers alike!
– Max D. (December 21, 2022)
We highly recommend National Land Realty. They sold multiple lots for us. Cory and Carrie were very professional. We appreciate the excellent communication throughout the process. We were brought into every option and decision. Everything went smoothly and in a very quick and timely manner. We will use them again!
– Martha L. (September 29, 2022)
Land by State
Land Professionals by State