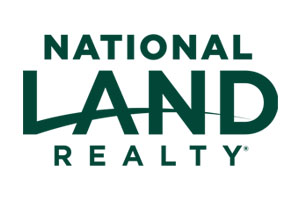 Close
Contact Carol Anne Bailey
Fill out the form to the right and click "Send" to contact Carol Anne.
Carol Anne Bailey joined National Land Realty in 2018. Carol is a unique asset to the NLR team with knowledge in many different areas. Carol moved to South Carolina in 1989 but grew up on a farm in North Georgia, learning about land deals and the art of negotiation from her father that bought and sold land. She has over 10 years of real estate experience and has extensive knowledge in all types of livestock, their needs, fencing, and pastures, among many others.
When she's not helping a client find or sell land, Carol spends her time at Red Creek Farm, which she has owned and operated since 2000. At the farm, she raises Brangus Cattle and Katahdin sheep alongside her partner and boyfriend, Chris. She also owns a dog boarding kennel and trains border collies for herding sheep and cattle. She uses the border collies on the farm and competes in herding competitions around the country.
Carol received her associate degree in veterinary technology from Tri-County Technical College in South Carolina. She is also involved in several organizations such as Realtor's Land Institute, Oconee Cattlemen's Association, Georgia Stock Dog Association, South Carolina Sheep Industries Association, Southeast Brangus Breeder's Association and Earle's Grove Baptist Church.
– Douglas O. (June 30, 2021)
Loved working with Carol Anne Bailey. She helped us find the perfect property, assisted in the negotiations, and was with us from start to finish. There was no pressure to make the sale, but rather to find what fit our needs and wants. I highly recommend her if you are looking for property in the area.

– David E. (April 19, 2021)
Positive: Responsiveness
We had a great experience working with Carol Anne on a recent real estate purchase. Carol Anne worked through all of the red tape that goes with the purchase of a bank owned asset. She was very responsive and communicated often throughout the process. We highly recommend using her for your next real estate transaction.
– . (April 19, 2021)
– Thelma R. (September 21, 2020)
Professional and persistent, knowledgeable marketer
– Randy F. (September 20, 2019)
– Lashanda S. (March 14, 2019)
Carol Anne Bailey went out of her way to help me and Melody to get the house. If i had a question, she got back with me ASAP.
– Sean D. (July 09, 2018)
Carol Anne Bailey is a great resource for your real estate needs! As a former land loan officer and now insurance professional, I know I can contact Carol Anne with any questions and she is always eager to help me and my clients.
– Eva H. (May 21, 2018)
Land by State
Land Professionals by State