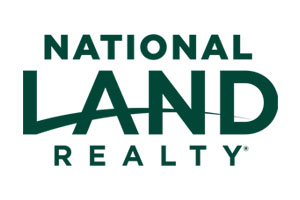 Close
Contact Brandon Wilkins
Fill out the form to the right and click "Send" to contact Brandon.
Brandon Wilkins joined National Land Realty in September 2021 with lifelong hunting experience and multiple properties being bought and sold by his family. Brandon's family has sold roughly 1,300 acres of hunting property. He also has experience in the financial field with a Bachelor's Degree in Finance from Southeastern Louisiana University. Brandon is also a Regional Vice President with a financial firm and has been for over 14 years. Because of this he has a unique ability to help his clients navigate their land buying experience.
Outside of work, Brandon is a big family guy. He is married to his high school sweetheart, Jordyn, and together they have two children, Beau and Demi, who are the highlights of his life. Brandon can be found hunting, fishing, and coaching every sport his son plays from football to baseball and even soccer!
Land by State
Land Professionals by State