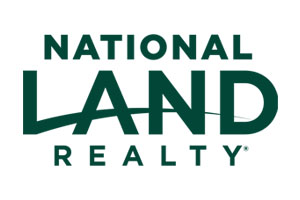 Close
Contact Beth McLellan
Fill out the form to the right and click "Send" to contact Beth.
Beth McLellan joined National Land Realty in January of 2018 as the Managing Broker in the Kosciusko office. Beth is a member of the REALTORS Land Institute (RLI) and was the first and the only woman in Mississippi to receive the prestigious Accredited Land Consultant (ALC) designation. She has 23 years of experience in the real estate industry, with 19 years, specializing in rural land sales. She served as the past president of the Attala County Forestry Association and has held several positions on the RLI board and was voted the MS Land REALTOR of the Year in 2011. She has always been a Top Producer and prides herself on being fair, honest, and hard-working.
Beth enjoys working with buyers and sellers to achieve their goals. She and her husband, Bernard, have three children, eight grandchildren, and a brand new great-grandchild.
Beth is an excellent communicator.
– Brenda W. (April 22, 2020)
Very good communication, polite, and made her self available to answer my questions.
– Geoff D. (September 23, 2019)
Beth McLellan was the agent we listed our land with. She worked extremely hard to show the land and she was very professional and knowledgeable to get our land sold. We will definitely refer others that are selling their land to call her.
– Charles R. (April 05, 2019)
Beth McLellan has helped me buy and sell several different properties over the years. She is extremely professional, and no one works harder for their clients. I have worked with several different real estate brokers over the years, and hands down, Beth is the best. I give her my highest recommendation. Aubry Cox
– Aubry C. (October 22, 2018)
Beth McLellan and her land team are the most knowledgeable Land Team in the Southeast. They understand all aspects of the market which Include timber, row crop, pasture, rural homes, etc. As an Assistant VP for Lending for Farm Credit we rely heavily on their expertise of the Mississippi Land Market. It's a pleasure to work with the most professional and respectable land team around.
– Alex R. (October 04, 2018)
It was a real pleasure dealing with Beth. I found Beth to be honest and hard working and what else can you ask for.
– Chuck M. (October 04, 2018)
– Ron W. (August 20, 2018)
Great knowledge and experience
– Andy E. (July 13, 2018)
Beth McLellan is one of the most knowledgeable and honest realtors that I have met over the last 15 years. She has aided me in both buying and selling land. I feel she represented her clients and customers to an exceptional degree.
– Andy A. (June 28, 2018)
Beth McLlelan spent the whole day looking at properties with us. She was very patient and competent in giving us answers to our questions She referred other people to us who we ended up working with to complete the purchase of our house in Kosckiusko, Ms.
– Michael R. (April 05, 2018)
Excellent job. Professional, responsive, and very knowledgeable about market in this area.
– Wilson H. (March 20, 2018)
Land by State
Brokers by State