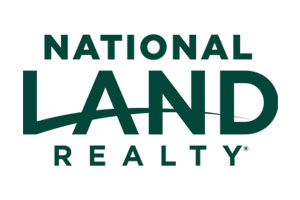 Ben Rudolph is a seasoned Land Professional with over a decade of expertise handling transactions involving timberland, recreational, hunting & investment properties. As a Land Professional, Ben takes the time to understand his clients' goals, enabling him to help them make well-informed decisions. 
Alumni of the University of Southern Mississippi, Ben and his wife, Paige and their family reside in Leake County, MS.  When he's not working, Ben spends his time supporting his kids at softball and basketball games, dance recitals and archery meets. Ben also enjoys golf, fishing, hunting, working in the yard and nearly anything else that gets him outdoors with his friends and family.
– Michelle B. (September 11, 2023)
Ben was very honest, trustworthy and candid when asked what we should do for sale. I trusted him and his opinion like a family member trained as an exceptionally trained realtor.
– Wally E. (April 26, 2023)
He was very professional
– Wilman G. (December 01, 2022)
Ben Rudolph is an excellent agent and more than knowledgeable about the piece of property that he was selling. Very helpful with all my problems and concerns. A+ standup guy!
– Charlie M. (September 09, 2022)
No complaints here. Ben was always professional, knowledgeable, and above all friendly. You couldn't find a more trustworthy realtor.
– John W. (September 01, 2022)
I never give 5 star ratings for anything. But for Ben, I will happily make an exception. I'd never worked with an agent on an exclusive land sale but have worked with literally dozens of realtors and agents over the past 40 years for personal home listings and purchases all over the country. I've encountered good, great (and a few not so good) agents but I would say Ben is in a whole different category. Ben is absolutely the GOAT! I saw it in three very important areas; process knowledge/experience, personal interaction and response to adversity. His approach and personality always kept things professional yet personal. He responded promptly to questions and concerns (there were plenty of those through no fault of his own). He never showed disappointment when attorneys and sellers did not respond and caused delays. He kept us positive and engaged because that is what he ALWAYS is. He attended to the smallest of details along the way so that we always knew what he knew regarding what was going on. I'm sure he was doing some heavy lifting in the background to keep things moving along but he didn't bother us with it. I really can't say enough good things about Ben. I am going to miss hearing from him because he always brought a little sunshine to the day. Please feel free to use me as a reference for Ben and National Land Realty in the future.
– Michael D. (August 05, 2022)
I have never met Mr. Rudolph in person, but he treated me and the other members of my family with much respect and professionalism during our telephone conversations. We knew nothing about land sales and he walked us through the sale a piece of property that was complex because all three owners were from different areas of the country and all had legal issues related to the inheritance of the property. He was patient and provided excellent advice all along the way. He talked frequently on the phone, zoom calls, and conference calls to make sure all parties were informed and comfortable with the action plan. He sold the property very quickly. I personally enjoyed working with Mr. Rudolph. He gets my gold stamp of approval!
– marilyn n. (July 19, 2022)
Ben was a calm, ever-professional guide and support during a difficult, emotional, and sometimes frustrating long-distance process. I am satisfied with the outcome he achieved and would recommend him to anyone needing a land agent. He kept in regular touch, was responsive whenever contacted, and provided clear explanations and updates. We were fortunate to have him as our agent.
– Nita S. (July 19, 2022)
Mr. Rudolph kept us focused on our goal while we were working through a very frustrating attorney retained by our initial customer. Mr. Rudolph exceeded our expectations.
– Max N. (July 15, 2022)
– Marty K. (July 14, 2022)
Ben was excellent to work with. He was available every time I called. Ben answered the numerous questions I had and never made me feel like a burden. Thank you again for flawless buying experience.
– Bubba B. (May 10, 2022)
Ben was very professional and helpful throughout the process. I would highly recommend him to anyone looking to buy land.
– David B. (December 07, 2021)
Ben is very knowledgeable about his properties and easy to work with on the purchase. I would highly recommend him to anyone looking to buy or sell a property. He will be my go-to for my next properties.
– Brian S. (November 15, 2021)
– Adam L. (July 05, 2021)
Always answered the phone or called immediately back. Easy to work with.
– Kenneth W. (June 30, 2021)
All went very well. Agent was very professional.
– CHARLIE W. (February 03, 2021)
– Jimmie N. (December 02, 2020)
Ben's professionalism, knowledge of local market, and returning phone calls as well as doing what he said that he would do made this a good experience for me as a seller.
– stanley s. (July 02, 2020)
Everything! Ben is a great guy!
– Brent F. (May 26, 2020)
Everything! Ben is a great guy!
– Brent F. (May 26, 2020)
My husband and I worked with Ben on the purchase of a hunting camp and cabin he had listed for the seller. We hope to have the land and cabin in our family "forever" but, should we ever decide to sell, we would most certainly list it with Ben. He was so easy, knowledgeable, and helpful to work with and he obviously loves his profession. Ben was very responsive to all of our questions and our contact was frequent, yet unobtrusive. He worked around our schedules when we had to come from out of town and he was a truly joy to work with. We feel we have a new friend in Leake County and would not hesitate to recommend him.
– Nancy Z. (January 17, 2020)
Ben will help you find the right property for your needs. He helped me to locate a nice hunting property in Leake County. He spent a considerable amount of time walking the property with me to make sure it was the right one. Wow it was the right one!!! I'll recommend Ben any day of the year!!!!!
– Mr. R. (January 17, 2020)
We worked with Ben Rudolph at National Land Realty. He was very professional, friendly and attentive to our needs and questions. He returned calls promptly and was a pleasure to do business with. We would highly recommend him and his office in the future.
– Dennis L. (January 17, 2020)
Go see Ben Rudolph! Great agent and very knowledgeable. He will take the time to understand your needs and put in the effort to make a deal happen for you!
– Hal L. (May 16, 2019)
We purchased some property through Ben in MS. His expertise was appreciated, he made the process very seamless and provided recommendations to quality professionals to assist in the process. I highly recommend him for all future land purchases.
– Terry P. (May 16, 2019)
Ben is a great land professional and I very much enjoy working with him.
– Lynn K. (May 08, 2019)
I have had the privilege of knowing and working with Ben Rudolph both professionally and personally over the past several years. There is no better person in the land business to work with other than Ben Rudolph in my opinion. He is more than competent, intelligent, fun to work with, patient with clients and most importantly he is honest!!!
– Ryan T. (May 07, 2019)
Land by State
Land Professionals by State