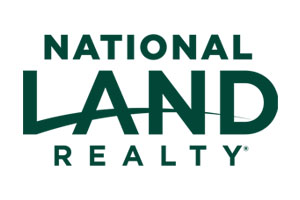 Allen Seymour joined National Land Realty in 2018. Growing up farming, Allen was very active in the National FFA (Future Farmers of America) Organization and participated in forestry and land judging on the national level. He has spent 20 years working in law enforcement with the Lenoir County Sherriff's Office, and currently owns a business named Habitat Management where he specializes in property maintenance and planning in order to help landowners get the most benefit from their property. 
With 20 years of law enforcement experience, Allen understands mission objectives, chain of command and possesses the necessary discipline to see a project through. He is very team oriented and has a great working knowledge for land and how to make improvements to enhance wildlife habitat. He thoroughly enjoys helping property owners reach their goals as it relates to wildlife habitat, to help them develop a property that will not only serve them but serve their family for generations to come. 
Allen is an active member of Grace Fellowship Church, the National Rifle Association, Ducks Unlimited, National Wild Turkey Federation and Neuse River Retriever Club. He is also an avid outdoorsman. Aside from local hunting, Allen likes to travel to the Midwest each fall to hunt deer and then along the Mississippi Flyway for duck hunting. His favorite hobby is hunting Mallard ducks in an Eastern NC swamp. 
Allen and his wife, Beth, have a son named Seth and a daughter named Makinzie. They also have two dogs, Max and Chase. Allen enjoys spending time with his children in the outdoors and teaching them the many lessons that can be learned. He loves the Lord and does his best to be the husband, father and spiritual leader that He has called him to be.
Allen was amazing to work with!
– Katherine B. (October 16, 2023)
Everything was great and Allen made the whole process easy.
– Gary S. (January 19, 2023)
– Frank v. (January 03, 2023)
Did everything that was asked. Good job and thanks, Allen.
– Ken R. (September 23, 2022)
Everything
– Paul F. (August 26, 2022)
– Richard B. (June 28, 2022)
I know Allen and felt comfortable that he would look out for our interests. He did a great job fielding the offers and keeping us informed.
– Susan H. (June 21, 2022)
Allen persisted!
– Lou Anne S. (May 28, 2022)
– Picket S. (May 06, 2022)
I would use National Land Realty again because of Allen Seymour!
– William H. (October 18, 2021)
Allen Seymour is very knowledgeable regarding land management. That is why we used him and National Land Realty instead of a different real estate agent. Thanks for everything!
– Edward T. (September 29, 2021)
It was a pleasure to work with Allen Seymour. It was very easy to work long-distance with him.
– Bruce M. (September 21, 2021)
Allen is a true professional. He is very personable and easy to talk to. I would recommend Allen to anyone.
– Bernice P. (June 22, 2021)
Allen Seymour took this into his hands as if it was his own family's property. He took control and did a fantastic job!! He's an awesome agent.
– Kathryn K. (April 07, 2021)
Allen has gone above and beyond in his efforts to assist in the sale of multiple tracks and is very effective with his communications.
– Danny K. (April 06, 2021)
Everything!
– Mary F. (March 25, 2021)
The agent, Mr. Seymour, really spoke to me like a person and not a potential client. By doing so he built a rapport with me and it made me feel comfortable buying a farm.
– Doug J. (March 03, 2021)
My agent did a very good job. He stayed in contact with me, answered my questions, and worked with me on the sale and price. Excellent communication with the attorney.
– Tommy W. P. (December 18, 2020)
There truly are not enough words to express my gratitude about our farm buying experience with Allen Seymour and National Land Realty. He was incredibly knowledgeable and took the time to show us everything the properties we toured had to offer. His patience with us making this HUGE life decision on what farm was best for us to raise our family on and begin our life as new farmers was absolutely the best experience I could have ever asked for. He was an absolute joy to work with and will forever be who we work with if the future holds growth in property expansion. I would highly recommend him if you are looking to buy or sell a piece of property. We cannot thank Allen enough for all of his hard work for us and thankful to be the proud new owners of our farm!!
– Hope H. (September 29, 2020)
Mr. Seymour was very professional. He answered all of our questions and was very helpful through the process.
– Timmy H. (June 16, 2020)
He came to my home, sat down and talked with me as a family friend would. I could tell he had a lot of experience in the sale of farms and hunting property. Always enjoyed talking with him and appreciate his help.
– June H. (April 20, 2020)
– Heber A. (April 20, 2020)
Worked hard to sell it at our asking price and did so in a reasonable amount of time.
– Connie B. (September 18, 2019)
He was very friendly, but very professional. He showed a lot of understanding, but was very good at giving what turned out to be great advice. I feel like we would not have gotten as good a price if Allen hadn't helped us. He is top notch, and I recommend Allen Seymour to anyone looking for an agent, and National Land Realty as well.
– Edward S. (September 18, 2019)
Land by State
Land Professionals by State