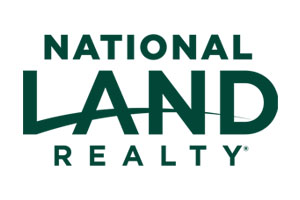 Stephen Clayman joined National Land Realty in July 2021. Previously, he was in the US Marine Corps where he worked as a captain. He also worked for a Cactus Drilling Company and is currently a Petroleum Landman. He received his Bachelor of Arts in Economics from the University of Oklahoma and became a Master Cattleman at Oklahoma State Extension. Stephen has previously sold oil and gas properties, mineral rights, and royalties, but his favorite properties to sell include ranch, upland, and waterfowl. In his spare time, Stephen enjoys reading, bird hunting, pond fishing, writing, spending time with family and friends, and continuing to learn new things. He currently lives in Tulsa, Oklahoma with his wife Emma and their pet, Willie.
Would highly recommend Stephen Clayman if you're looking for land in these parts. He grew up in Tulsa and knows the territory like few others. As a landman for one of the big energy concerns, he drove his truck into every corner of the state. You'd be taxed to find an agent who has covered more ground than Stephen. I also served with him in the Marine Corps--he was one of the finest officers in our battalion. Admired by his peers and respected by his Marines. A man of integrity. Never shirked a task. Splendid behavior.
– Blake R. (September 08, 2021)
High quality land work from a true professional - Stephen Clayman knows the ins and outs and will take care of you.
– Dylan T. (September 01, 2021)
Stephen Clayman was a pleasure to work with. He was very knowledgeable about the properties he showed, and didn't waste my time with those that didn't fit my criteria. Simply put, he understood what I was looking for. He also helped me think about the "outside the box" value of the property. Gave me great insight. Definitely would recommend working with Mr. Clayman.
– Jacob C. (August 24, 2021)
Stephen Clayman is wonderful to work with. He is prompt, helpful, knowledgeable and has a knack for finding and selling acreage. He really seems to care about meeting the needs of his clients. I wholeheartedly recommend Stephen's services.
– Emma L. (August 20, 2021)
Stephen is trustworthy and does what he says he is going to do.
– Sam P. (August 12, 2021)
Land by State
Land Professionals by State