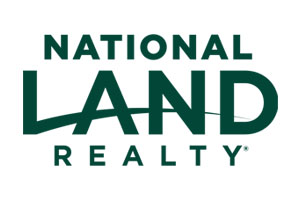 Close
Contact Ryan Clark
Fill out the form to the right and click "Send" to contact Ryan.
Ryan Clark joined National Land Realty in 2019. Ryan is an Oklahoma native and has nearly two decades of experience in the agricultural business, real estate, and auctioneer industries. Before joining the NLR team, Ryan worked with United Country Heard Auction & Real Estate and was the top auction agent in 2018. Throughout his career, he has sold different types of properties including farmland, ranches, and hunting properties.
Ryan is involved in several organizations such as the Oklahoma Auctioneer Association, National Auctioneers Association, and the Oklahoma Cattleman Association. He and his wife, Nichole, have three children: Garrett, Ganden, and Grace.
Ryan is very nice, helpful, and knowledgable. I would definitely recommend him and hope to do more business with him in the future.
– Eric D. (October 12, 2020)
– Sheryl D. (July 28, 2020)
Ryan is the best, hands down! Genuine guy, who will go above and beyond whatever you ask of him! Always a step ahead of the game and very professional. Overall very impressed.
– Telisa B. (May 19, 2020)
Working with Ryan Clark made all the difference. Truly one of a kind experience with someone who knew what they were talking about. I'd refer Ryan to anyone needing a real estate professional.
– Beverly F. (May 19, 2020)
Land by State
Land Professionals by State