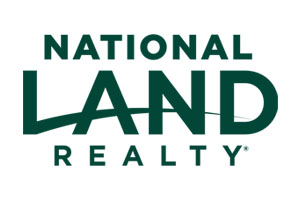 Close
Contact Jeffrey Williams
Fill out the form to the right and click "Send" to contact Jeffrey.
After spending five years in real estate, Jeffrey Williams joined National Land Realty in March 2020. While he has sold a wide array of properties in his experience – from residential homes to commercial lots to mixed used property – his focus is to foster his passion for brokering rural properties including timberland, farmland, recreational property, hunting land, and homes with acreage.
Jeffrey puts the greatest value on integrity, honesty, and determination in his work, with a willingness to do what it takes to accomplish his goals, as well as his client's goal. If there is a problem, he is glad to face it and enjoys being creative to overcome it.
Jeffrey earned his license in 2015 while attending Troy University. He received a degree in Resource and Technology Management, with a Minor in Communication. Upon graduation, he worked at a bank as a consumer loan officer, then decided to go full time in real estate and has been doing that ever since.
Jeffrey lives in Spanish Fort, Alabama, with his wife, Courtney, and their son, Martin. He cherishes spending time with his family and enjoys learning about new and interesting things. He loves to fish and the great outdoors, as well as meeting new people and getting to know them. Helping others gives him joy.
Great attitude, seemed to know his stuff! Would use again!
– Blake Richards R. (September 11, 2020)
One of the best agents I have ever worked with. Both professional and extremely friendly, Jeffrey is among the best.
– Fletcher H. (July 10, 2020)
Jeffrey is a super, outgoing agent. He sees about his clients by addressing all questions and concerns promptly. Most of all, he is an honest person to work with, and he is diligent in making sure you are completely satisfied with your purchase.
– Kallen T. (June 17, 2020)
Works hard for me highly recommend
– Bob W. (June 11, 2020)
Jeffrey is "one of a kind". He is very knowledgeable and goes the extra mile to make sure that his clients are satisfied. He is hard working, personable and caring. These traits are what is needed with this type of work to make sure the customers needs are met.
– Ramona V. (June 10, 2020)
Jeffrey is great to work with! He was very honest, but kind when helping my husband and I find our first home. He worked very hard to ensure the process was easy for us. We highly recommend him in looking for and purchasing a home!
– Lauren B. (June 10, 2020)
Jeffrey is the type of young man that makes me think there might be hope for this country after all. He's bright, honest and hard working and I'm sure he will do well at whatever he chooses.
– CLYDE C. (June 10, 2020)
I am thoroughly impressed with Jeffrey's timely communication, his confidence in brokering a real estate transaction, and his outstanding knowledge of the ever changing real estate market. Jeffrey treats his clients with great respect and care, and works tirelessly to obtain the best deal.
I highly recommend Jeffrey for your next real estate deal. You will not be disappointed.
(June 10, 2020)
Jeffrey is an honest, kind and compassionate realtor who works hard for his clients. He is always available when you need him and does his best to make your vision a reality.

– Emmie C. (June 10, 2020)
Jeffrey was the agent that helped my stepdaughter buy her first home! He did a great job, kept her informed throughout the process.


– Rudy V. (June 10, 2020)
Jeffrey is a great real estate agent. He has great integrity and works hard for his customers! I highly recommend Jeffrey for all your real estate needs!
– Cathy B. (June 10, 2020)
Jeffrey is an awesome person and very friendly and reliable. I had been trying to sell my older home for months and Jeffrey came in and helped get it sold. He made sure everything was taken care of and made it so easy for me. I would definitely recommend him.
– Bridget H. (June 10, 2020)
Jeff did an amazing job with us and getting our house together. Everything was absolutely amazing! He does a great job getting everything together and keeping in touch with you all throughout your purchase! If you're looking for a good, down to earth, funny, encouraging realtor to work with, give him a shot! Absolutely the best there is in the business!
– Brad H. (June 10, 2020)
Jeffrey is a pleasure to work with and very knowledgeable in all aspects! His honesty and integrity make the process easy and enjoyable! Highly recommend!
– Stephanie B. (June 10, 2020)
If I ever decide to purchase a new home, Jeffrey will be at the top of my list of realtors. He comes from a long line of hard workers, and I have no doubt that he will work to the best of his ability to get you the best deal possible! He is respectful and kind and I believe that he really values his customers! I know this because when I thought we would be buying a new home, he was quick to go out of his way to find out what I needed and then meet those needs. I would recommend him to anyone in search of a new home.
– Candace M. (June 10, 2020)
Jeff is extremely detail oriented and has a great work ethic.
– Kim L. (June 10, 2020)
Dependable, caring, hardworking and dedicated!!

– Amy M. (June 10, 2020)
Jeffrey went above and beyond to help us find our dream farm! He worked diligently and tirelessly for us. We were pretty picky buyers and he was respectful of our needs and our time. Always made us feel like we were his only client.

– Nikki W. (June 10, 2020)
Jeffrey is a great person! He is reliable, honest and hard working.

– Morgan B. (June 10, 2020)
Jeffrey is very committed to helping people find exactly what they want. He displays excellent professionalism and his efforts show that he takes great pride in his work. Definitely recommend!!
– Lauren D. (June 10, 2020)
Jeffrey is a very trust worthy and dependable person. Always there to serve you and give his expert advice. I would highly recommend him to my closest friends and family. Great guy in general and remarkable agent.
– Ashley . (June 09, 2020)
– Maren J. (June 09, 2020)
Jeffrey is very informative and has helped me several times throughout the process of purchasing real estate. He has gone above and beyond to give me useful information. I could tell by his enthusiasm that he loves his occupation and helping people.
– Austin R. (June 09, 2020)
– Sharon F. (June 09, 2020)
Very friendly and professional service from Jeffrey Williams.
– Dustin R. (June 09, 2020)
Jeffrey Williams helped us sell and purchase 2 homes... excellent customer service and responsiveness!
– Shayne L. (June 09, 2020)
Jeffrey is an honest, hardworking man. He will help you find the right fit for you and your family. He definitely takes pride in his work. If you're in the market to purchase land or a house, contact him first- you will not be disappointed.
– James K. (June 09, 2020)
I spoke with Jeffrey Williams about purchasing a house in the Dothan, Alabama area because of a potential job opportunity in the area that would require me to relocate. He was very helpful in my search and very professional. Although I didn't take the job and move to a new home, I would recommend him to anyone in search of a home or real estate.
– Page W. (June 09, 2020)
My wife and I were first time home buyers and we knew that we didn't know what all went into buying a house so we did some research. I remembered that Jeffrey was an agent, so I contacted him. From that day forward, I talked to Jeffrey at least once a day until we signed. He walked us through step by step on what we needed to do, as well as the paperwork we needed. I highly recommend Jeffrey to anybody!
– Jameson B. (June 09, 2020)
I have purchased two homes with Jeffrey and can't begin to tell you how knowledgeable, easy to work with and efficient he is! You can tell it is much more to him than making a buck! He truly has a desire to make your dream of being a homeowner a reality! Jeffrey goes the extra mile that you won't find in other realtors! Whether it is sweeping leaves from the deck before a showing or helping us move an impossible piece of furniture into our home, we could count on him from start to finish of a deal! You will not regret listing your home or buying a home using Jeffrey! We give him a 10/10!
– Hope L. (June 09, 2020)
He has helped me when I was buying land from another realtor. He also helped with other matters. He is very helpful on any and every thing I have asked! I would use Jeffery Williams any time I had any real estate to sell or purchase!
– Tony R. (June 09, 2020)
Jeffrey is very knowledgeable and knows this business well. He is reliable and prompt to reply when called or emailed. I would trust him and would recommend him to my friends and family with no hesitation.
– Teresa W. (June 09, 2020)
Jeffrey is very educated and informative! Hard worker who can get the job done! Highly recommend
– Littlefield L. (June 09, 2020)
Very informative and detailed. Intelligent individual and treated myself with the utmost respect. I will definitely keep him in mind for future business and for friends and relatives.
– Wesley M. (June 09, 2020)
– Stephanie B. (June 09, 2020)
Jeffrey is an honest, hardworking, family man who is great to work with. He goes above and beyond for his clients!
– Caleb T. (June 09, 2020)
Mr Williams is very helpful and always responds in a timely manner.
– John O. (June 09, 2020)
great agent! great transaction! i would highly recommend.
– stephanie w. (June 09, 2020)
Land by State
Land Professionals by State