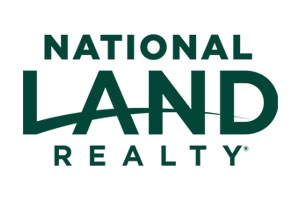 Close
Contact Connie Czarnecki
Fill out the form to the right and click "Send" to contact Connie.
Connie Czarnecki joined National Land Realty in July 2020, after 38 years as a real estate professional. Her experience is diverse; she has experience in residential, commercial, industrial, and land sales. She began her career working for Coldwell Banker then she went on to establish her own company, in Illinois, as an independent real estate office with 12 agents. She was a licensed Broker in Illinois until 2015, then moved to Cheyenne, Wyoming, and became an independent Responsible Broker in Wyoming.
If Connie had to choose her favorite type of property to sell, it would be land sales. But what sets her apart from other professionals is her entrepreneurial spirit with the ability to see the big picture. She truly enjoys helping businesses and people grow their visions. Connie wanted to join National Land Realty because she liked the thought of being a part of a national land sales company.
She is also a Certified Surgical First Assistant with an MBA in Healthcare Administration. She is currently involved in Cheyenne Frontier Days and is a Military Committee Volunteer.
Cheyenne, Wyoming is her home. Her four-legged best friend is a half Pug, half Boston Terrier named Bug. In her free time, she enjoys camping and boating. Music has always been a passion of hers. She enjoys volunteering in the community and a fun fact about Connie, she volunteers as a Cowboy Medic during Cheyenne Frontier Days rodeos.
Land by State
Land Professionals by State