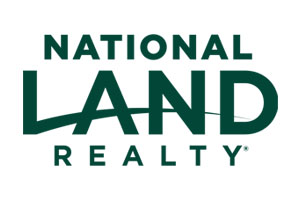 Close
Contact Adam Moorhead
Fill out the form to the right and click "Send" to contact Adam.
Adam joined National Land Realty in November 2021. Earning an MBA from the University of Miami (2021) and a bachelor's degree from Vanderbilt University (2002), he has held a real estate sales license in Florida since 2017. Prior to National Land Realty, Adam worked in referral with Listed.com and RealtyPRO Network, also closing several buy-side transactions with Summit Realty Partners in Jacksonville, FL.
Before real estate, Adam gained valuable work experience in the design-build industry as a building engineer, working on several large projects throughout the United States. Originally from northeast Florida, he supports the American Red Cross. He enjoys reading and writing fiction books, hiking, golfing for recreation, lake and river fishing, and occasionally participates in wine clubs.
Land by State
Land Professionals by State