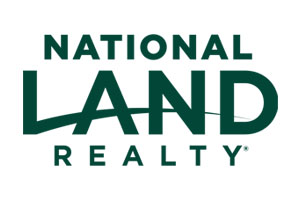 Terri knows Minnesota land! -  Agricultural land, hunting/rec tracts, development land,  land-in-transition, lakeshore, and commercial land. Terri is your Minnesota land resource:  listing/sales, auction, appraisal, 1031 exchange, consulting… 
Of 18,000+ REALTORS® in Minnesota, Terri is one of only 14 to have earned the ALC designation (Accredited Land Consultant).  This designation, through REALTORS® Land Institute, requires rigorous experience, education, and expertise in the areas of real estate, auction, appraisal, and 1031 exchange.
Concern for her client's needs through ethical and professional service is Terri's objective. Her goal is to help you solve your land real estate situation or need.  Call, text, or email Terri to assist with your land situation or needs!    
Licensed: Broker/REALTOR® Minnesota & Nebraska; Auctioneer & Appraiser in Minnesota
View Terri's professional profile: Terri's Professional Profile
View Aug/Sept 2023 Newsletter: By The Acre
Listen to me and Lou Jewell on his podcast, "Let's Talk Land"
Terri Jensen has been very professional and helpful from the first time I called her. She started doing research on my property right away and has kept in touch every step of the way. This particular property was sold within ten days of it going on the market and it sold for more than the asking price. I have been very pleased with Terri Jensen and am glad that I am still working with her on my other property. She takes a personal interest in each situation and has gone above and beyond to help make the property more marketable and ultimately realize a higher net return.
– Karl A. (November 29, 2022)
– Darla B. (March 03, 2022)
Communicated well.
– Douglas S. (October 07, 2021)
Terri Jensen is the consummate professional. She is very knowledgeable and does an excellent job of communicating each step of the transaction. I would highly recommend Terri to anyone that asks.
– Steven S. (October 01, 2021)
Positive: Professionalism, Quality, Responsiveness

Terri Jensen was great! She stayed on top of the title company and lender to facilitate a remote closing for our family. We highly recommend her to anyone listing or buying a property.
– Brian S. (October 01, 2021)
Terri Jensen is the consummate professional. She is very knowledgeable and does an excellent job of communicating each step of the transaction. I would highly recommend Terri to anyone that asks.
– Steve S. (September 29, 2021)
Positive: Professionalism, Quality, Responsiveness, Value

We had land that we owned with a family member, and we wanted to sell our half. We weren't quite sure how to go about it, so we talked to the other landowner first. They weren't interested initially.

So then we reached out to Terri Jensen. She walked us through what her company had to offer. She emailed us everything promptly. Once we decided that she was the person that we wanted to work with us, she immediately put everything into action. She did her due diligence of looking up land prices, talking with our local FSA office, checking out production rates and recent land sales. And within a short amount of time, came up with a proposal. She gave us great information on which to make our decision on the asking price and the accepting price. She let us know what she was doing every step of the way and offered for us to be as involved in each step as we wanted to be.

Both myself and my husband are very busy. We were kept apprised of everything step-by-step. Every decision we made together she confirmed with us once again. She was at closing for us, made sure all of our documents came, got us copies of everything that was signed, and even walked the check over to the bank. We may be the exception, however, from the time we looked into Terri's services to the time we closed was less than eight weeks!

I would highly recommend Terri Jensen and National Land Realty. I know beyond a shadow of a doubt that they will be the first person we contact if we ever want to sell any more of our land.
– Catherine P. (June 21, 2021)
Positive: Professionalism, Quality, Responsiveness, Value
Terri was our savior. Had several obstacles that I was unsure of clearing. Terri took care of them no problem. Her ability to problem solve is second to none. She is always in close contact and very knowledgeable in her field. She provides you the resources you need to have a successful transition and gives you the best options available. As a first time seller, Terri made me feel like a seasoned veteran. I'd highly recommend Terri to anyone looking to sell or buy; if you take my suggestion you won't be disappointed.
– Adam H. (March 17, 2021)
Positive: Professionalism, Responsiveness
I recently purchased land offered for sale by realtor Terri Jensen through National Land Realty. The transaction was handled very professionally and everything was completed very efficiently and on time, I would certainly recommend Terri Jensen and National Land Realty if you are thinking of buying or selling real estate.
– Jerry R. (March 01, 2021)
– Chanceton R. (February 22, 2021)
Positive: Professionalism
Terri Jensen is a highly experienced and highly skilled professional. Excellent communication, excellent attention to detail and follow-through, great people skills. Terri is very effective at accessing and using resources in order to get the most value for a client. I highly recommend her.
– John A. (February 15, 2021)
Positive: Professionalism, Quality, Responsiveness, Value
Terri Jensen was outstanding in every aspect of selling our land. She returned phone calls promptly, answered all questions, sought answers to any problems, and was always friendly, approachable, and knowledgeable. I highly recommend Terri Jensen for your realty needs.
– Anita R. (February 02, 2021)
Positive: Professionalism, Quality, Responsiveness, Value
Terri worked relentlessly to help me sell a problematic piece of land. I've sold a lot of real-estate over the years and Terri was the first realtor to proactively keep me informed of everything that was happening and what our next steps should be. I would highly recommend her to help you buy or sell any sort of agricultural or recreational property. Keep in mind, your everyday residential realtor rarely has the experience or insight to sell land.
– Steve P. (February 02, 2021)
– Jim J. (August 07, 2020)
I worked with Terri Jensen to help sell some land in Minnesota. She has been extremely professional and a pleasure to do business with while selling our property. I would recommend Terri to anyone, and I hope to work with her again in the future!
– David A. (May 27, 2020)
Terri Jensen kept me informed. She actively pursued potential buyers.
Most importantly she got the job done!
– Angie H. (February 10, 2020)
From start to finish, Terri was fantastic!!! We couldn't have asked for a better agent. She was always timely in her responses and encouraging as well. Our land sold in record time once we engaged her services. Previously, it had been on the market with NO results for about 7 months. Terri was a true answer to our prayers, and we are so glad we found her!
– Cathy D. (December 09, 2019)
– GENE E W. (October 15, 2019)
Terri handled our farm land purchase from start to finish which was very smooth and flawless. We will be conducting all of our future real-estate transactions through her.
– Bob T. (September 09, 2019)
I've known Terri for years. She's always professional and a great person to have on your team. She is detail-oriented and follows through on her promises. She is very knowledgeable in her field and is always willing to share that knowledge to help others.
– Yvonne C. (August 20, 2019)
Terri Jensen has been super to work with the past three years as we have been developing an agribusiness program at Minnesota State Mankato. Terri has a passion for what she does and it comes across with energy and knowledge of the industry to the students. She gets those with not much Ag background to see the opportunities in the industry for business students.
– Shane B. (May 30, 2019)
Terri Jensen went WAY above and beyond for our family, disbursing the estate. We are very pleased and would recommend her to anyone!
– RuthAnn N. (May 14, 2019)
Terri Jensen is very knowledgeable and experienced in real estate with many connections across the country.
– Jim R. (April 15, 2019)
Terri Jensen is the epitome of professional, knowledgeable, and efficient. Her level of communication is exceptional, and she follows through on every agreement within agreed upon timeframes. Terri is a reliable realtor who has earned our trust... we will definitely contact her for any of our realtor needs in the future.
– Jim K. (April 15, 2019)
Terri Jensen was the only person on my radar to handle the sale of my property in Minnesota that I knew competent enough to fully describe to potential buyers the intricacies of the legal aspects , easements and building restrictions that my particular parcel possessed. As an Accredited Land Consultant with the Realtors Land Institute I knew I was getting the best in the Real Estate Profession.
– Jim W. (April 15, 2019)
Terri Jensen is professional, knowledgeable, and efficient. She communicated clearly, so I always knew the status of the process. I cannot say enough positive things about my experience with Terri Jensen. If I am involved in any realty transactions, in the future, I will definitely contact National Land Realty.
– James K. (March 01, 2019)
Terri met all our expectations very well. It was a complicated procedure, and since I live a distance away and have health issues, we had to trust Terri to help us through this estate sale -- breaking the farm into three parcels, and all that entails. We obtained our hoped-for purchase prices almost overnight. Terri was prompt, accurate and very knowledgeable. We would absolutely recommend her to anyone!
– Ruth J. (November 08, 2018)
– Doug N. (September 10, 2018)
– Doug N. (September 10, 2018)
Fall 2017 presentation to U of M Appraisal class: "Thank you for being a speaker in my ApEc 3480 class (Rural Property Appraisal) this fall semester. The students really appreciated your willingness to share your experiences in following an appraisal career. They commented on how professional you were and the extent of your knowledge. Thanks again!"
– Ward N. (May 02, 2018)
Excellent job!! It was wonderful to work with such an experienced professional. Terri Jensen was awesome!!
– Pam C. (May 01, 2018)
The highest level of professionalism of service provided; agent provided good communication throughout the process; questions were answered in a timely manner; excellent quality of marketing materials -- flyers, brochures, website, radio, ads...; excellent overall experience. Very friendly and happy people to work with.
– Shirley H. (May 01, 2018)
First time -- good experience.
– Jim S. (May 01, 2018)
Thank you for a very professional and successful sale!
– Dee T. (May 01, 2018)
We enjoyed working with you and would highly recommend you to others! You went well beyond our expectations with everything.
– Margaret H. (May 01, 2018)
Terri did a great job. Her greatest skill is listening to what we had to say. We know she worked very hard to make our sale a success. Thank you!
– Jim H. (May 01, 2018)
Terri Jensen was very professional in every phase of this process. I would recommend her to anyone considering a sale.
– Mike H. (May 01, 2018)
This was indeed a learning experience and we appreciate that we went through it with Terri. It turned out quite well.
– John M. (May 01, 2018)
I thought you handled a tough situation very well. You and Mary Kay worked very well together.
– Dean M. (May 01, 2018)
What can I say - no words to cover this one! Terri exceeded our family's expectations and we will always be grateful for her guidance.
– Mary Kay H. (May 01, 2018)
Thanks for all the hard work you put into this sale!
– Terry & Linda J. (May 01, 2018)
The Johnson auction was handled in a very professional manner and the communications were well done.
– Howard M. (May 01, 2018)
Under the leadership of Terri Jensen, ALC, the Minnesota Chapter of the REALTORS Land Institute was honored as "Outstanding Chapter of the Year" at the 2009 RLI Annual Convention in San Diego....Chapter Chair Jensen has been consistently tireless and active -- attending all of the Chapter Advisory Meetings and actively contributing to the discussions, asking questions, sharing best practices, and ensuring that the chapter participated in all the available opportunities for revenue sharing. Jensen also developed a 2010 "success" plan for her chapter....Congratulations to the MN RLI Chapter for its dedication and vision to the future.
– National RLI . (May 01, 2018)
I have seen Terri work to establish collaboration between all lines of business, represent the company well, recruit good people, and provide mentorship to sales associates, appraisers and farm managers.

I benefited from Terri's creative problem-solving and ability to think outside-the-box, as well as her ability to create win-win situations. She also possesses a wealth of knowledge and was always willing to assist with any questions or situation I was dealing with. Terri was very easy to work with and I knew I could always count on her.

In addition, Terri's national contacts through her association with REALTORS Land Institute, ASFMRA, Appraisal Institute and other organizations were of great benefit to me. There was always someone Terri could recommend for a particular situation or issue if she was unable to help me.
– Bill G. (May 01, 2018)
Terri always had a positive attitude about each of the individual appraisers, the company, and the appraisal profession. In the short time I worked with Terri, she taught me more about marketing myself than I had learned in 20 years prior. She was always willing to listen to my needs as well as all of the other appraisers, and work with each appraiser to help maximize individual potential and growth.

I have the highest respect for Terri. She was the BEST mentor I have ever had the pleasure to work with.
– Melissa D. (May 01, 2018)
Terri was an involved detailed person and very focused on her projects. She always completed in-depth research that was needed to understand and accurately represent her client's properties. She was well respected by her clientele for her knowledge, professionalism and follow through on every property she sold.

As long as I have known Terri, she has continually worked to improve her knowledge in all she does. Terri received the top real estate land designation, the Accredited Land Consultant Designation from the REALTORS Land Institute (RLI), a division of the National Association of REALTORS. Through her involvement serving on numerous national RLI committees, she was recognized for her leadership skills and was asked to run for, and was elected, 2015 national president.

Terri has my respect and admiration for all she has accomplished."
– Charles W. (May 01, 2018)
Terri is a truly competent, ethical individual who I have had the pleasure to know professionally for over ten years. As an entrepreneur, Terri demonstrates confidence and willingness to take risks. She is always learning, growing and dedicated to quality.
– Jody S. (May 01, 2018)
I am pleased to say that I have known Terri Jensen for nearly 20 years. Terri has always shown a level of professionalism that could easily stand as a good example to others. Not only is she knowledgeable in her fields of endeavor, she also shares that knowledge readily and in a manner that is comfortable to accept.

Terri consistently reaches out to broaden her knowledge and experience base. She has been an integral member on many committees and has served her community in many ways. Her pursuit of excellence has helped her to formulate a broad world view which she parlays into action at the local level.
– Nancy S. (May 01, 2018)
Terri is a very smart, successful entrepreneur having built a successful business on her own. She is a lifelong learner. I am always amazed at what new learning adventure she has taken on every time I see her.

In organizations that she is a part of, it doesn't take long before Terri volunteers for a leadership position. She is dedicated with a warm, open heart and gives a great deal of herself when she takes charge. Terri seems to always be striving to serve the greater good and uses her influence to bring others along. She has a great sense of humor and creativity which she generously contributes to all circles and is infectious and makes working/volunteering beside her a pleasure which I have greatly appreciated. She shows impeccable integrity and can be trusted to walk her talk. At the same time she is self aware and a dedicated partner and mother.
– Diana G. (May 01, 2018)
Terri has done appraisal work for our bank for more than ten years. She is prompt, thorough and professional in every manner. Her work has received many compliments, as she has a talent for combining the current situational analysis with the numeric analysis in order to produce very accurate, quality finished products. She has developed her own business, setting a powerful example for professional women in the greater Mankato area. Terri is a proven leader in her profession, and takes the time to "go the extra mile" for her clients.
– Lisa G. (May 01, 2018)
I have known Terri for over 20 years and within that time had a successful business with strong business values and honest hard work ethics. She is committed to serving and staying involved in our community by participating in organizations such as WEB, the Chamber of Commerce and Garden Club. Terri is an outstanding individual who sets goals for herself and follows through with them. She is more than willing to accept new projects and completes them within the guidelines she was directed. Terri openly and fully participates -- giving it her all.
– Judy M. (May 01, 2018)
I have worked with Terri in a professional capacity. Terri is a first-rate appraiser and real property specialist. Her knowledge and talents make her an outstanding community leader.
– Chris R. (May 01, 2018)
I have worked with Terri for about ten years on a variety of land surveying related projects. On numerous occasions, our land surveying and Terri's appraisal and property specialist businesses have worked together and consulted on the best ways to provide our clients with solutions to meet their needs. She works hard and is dedicated to complete these jobs in a timely manner, which I know has been appreciated by the clients.

I have always known Terri to be very knowledgeable and hardworking in her business. She is very articulate and possesses great communication skills. She has always been great to work with and I know of others who have made the same comments about her.

I am very happy to recommend Terri for any task that requires problem solving and a high level of commitment."
– Bob S. (May 01, 2018)
Thanks for a great job! Highest marks received for professionalism of service provided; providing good communication throughout the process; quality of marketing materials; meeting our goals/expectations; and overall experience.
– Roy B. (May 01, 2018)
We were very impressed with the auction. We have commented to many people how pleased we were and very satisfied.
– Florence C. (May 01, 2018)
Ms. Jensen is incredible, both as a person and as a land agent! I always knew that she knew exactly what she was doing on our behalf, and she did it all so very well!
– Nancy L. (May 01, 2018)
We are indeed so grateful for all that you did on our behalf in the selling of our farm! You are knowledgeable and skillful; you know your job and you do it well and very professionally! We were so impressed with how you handled all the details, big and small, and we couldn't be more pleased with the outcome of the sale! You were able to get more for the farm than we ever thought possible.
– Gordy L. (May 01, 2018)
"Terri went above and beyond to make sure the house was ready for showings and on both selling the cabin and buying new home that everything was in order. We couldn't have been happier."
– Mary Jo H. (May 01, 2018)
Land by State
Land Professionals by State