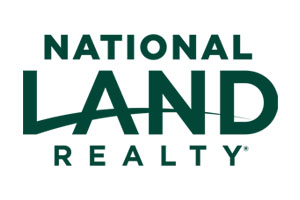 Jeff Danker grew up on a small horse farm in Chandler, Oklahoma. His parents raised him in a Christian home, and Jeff's father Eldon taught him how to rope at an early age. Jeff played basketball, football, and baseball, but most days you could find him in the roping arena practicing his calf-roping skills. Jeff competed in the "MRCA" miniature rodeo until he was 12 years old, and went on to "team roping" for the next 14 years. In 2003 Jeff says "God blessed me and gave me the opportunity to start a hunting show called "BuckVentures Outdoors". As the host of "BuckVentures" which airs on the Sportsman Channel, Jeff showcases his true passion of chasing HUGE fair-chase whitetails! Jeff is married to his high school sweetheart, Traci, and they have 2 girls, Jaylee and Gracelyn. Jeff's family is the true love of his life! 
 
Jeff worked diligently to show the property. Contacted me either personally or through his office (Daniel or Lorie) with questions or comments throughout the selling process.
– Jeannette T D. (September 16, 2021)
– Merle S. (August 12, 2021)
Found buyers and executed transaction swiftly & painless.
– Todd J. (April 29, 2021)
– Gerald J. (April 26, 2021)
Jeff Danker was very personable and knowledgeable at explaining the process.
– David B. (April 19, 2021)
Stayed in contact & got us a great price.
– Todd J. (April 08, 2021)
They did a good job. Jeff was very patient and answered our questions.
– Katie T. (April 07, 2021)
Good down to earth Christian people. Honest and open about what he knew or did not know.
– Bethany P. (March 29, 2021)
Jeff, Daniel and their office personnel were excellent to deal with. So much so that we immediately listed another property with them.
– Jeannette D. (September 06, 2019)
Extremely knowledgeable and hard working! Will go above and beyond to take care of you!
– Clayton S. (May 10, 2019)
Love these guys. You won't find a more honest and knowledgeable group of people to do business with.
– Nick S. (May 09, 2019)
Land by State
Land Professionals by State