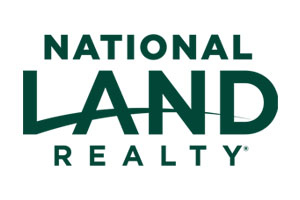 Cailein Campbell entered the land brokerage business after serving in the Navy and is the Managing Broker for Southeastern NC. He sold land while attending the University of North Carolina Wilmington where he graduated with honors in Communication Studies and a minor in Business Development.  Cailein is one of the few agents in the southeast to be awarded the designation of Accredited Land Consultant (ALC). Licensed in both North Carolina and South Carolina, he particularly enjoys aiding and educating his clients in the benefits of land ownership.  
In his free time, Cailein enjoys being in the woods or on the water and managing his own tracts of land. Cailein also enjoys weekends on the boat with his wife Ellen, daughter Collins, and their two Spaniels: Parker and Huck. 

Cailein was so effortlessly easy to work with. He went over and beyond to insure my property received its value, and surprisingly the land sold in a short time. He was easy to talk with and always readily available.
– Anita C. (July 07, 2023)
Land sold quickly and was quite happy with the ease in which they made it happen.
– Raul G. (July 03, 2023)
I recently had a fantastic experience with Cailein Campbell facilitating the sale of some property. Honest, genuine, down-to-earth, and likeable - what a great guy! He showed great market savvy and moved quickly when needed to negotiate with several bidders. Ending up getting top dollar well beyond asking price. I highly recommend his services and wouldn't even think of using anyone else in a market that he covers.
– David W. (April 18, 2023)
Mr. Campbell is a superstar in his field: friendly, personable, knowledgeable, and prompt! He stays at the ready to answer our questions and assist in meeting realty needs! We have found him a pleasure with which to work!
– Emily G. (April 11, 2023)
My husband and I were so pleased with the service we received from Cailein Campbell! When we reached out to Cailein this year to re-list our property he was on top of every detail throughout the entire process! Thank you!!
– Najla C. (April 07, 2023)
Cailein was very helpful and very informed about the 2 pieces of land we needed to sell. The two pieces sold within 60 days for 97% of the asking price. If I ever have any more land to sell, I would use Cailein again.
– Carla S. (April 07, 2023)
5 Stars
– Bobby C. (April 07, 2023)
Working with Cailein Campbell was a pleasure. He was responsive, friendly, and knowledgeable during our interactions, and helped me make the right decision on a piece of property. Highly recommend contacting him for any of your buy/sell needs.
– Jamie W. (April 06, 2023)
I could not have been any happier with the professionalism but also the very personable treatment/experience that I had with Cailein Campbell with National Land. Selling our farm was a tough decision to make but we are so thankful of their service as he truly made it soo easy. I would absolutely recommend National Land/Cailein Campbell for anyone's land/Home Purchase or sale needs. Thank you Cailein from the Edwards Family.
– Joe E. (April 06, 2023)
– Brian M. (April 14, 2022)
Cailein knows his stuff
– Kevin G. (October 11, 2021)
Our agent, Cailein Campbell, was extremely professional, knowledgeable, courteous, and helpful. He was very attentive to our questions and needs. We highly recommend Cailein and National Land Realty. Thanks!!
– Donovan V. (September 16, 2021)
Cailein knew the market well and the participants in the market. He also knew about the implications of deferred tax status.
– Tom K. (August 09, 2021)
– Billy S. (June 18, 2021)
We sold 2 out of 3 of our listings within 3 weeks for over 90% of our asking price. We found out during this that our agent was also getting married, and Cailein did not miss a beat.
– Carla S. (January 08, 2021)
The agent went over and beyond all of my expectations. Professional, personable, experienced, excellent!!!!
– Cathy C. (April 05, 2018)
– Sherry S. (March 12, 2018)
I'm not gonna go into much detail other than I can be hard to please, and your agent Cailein made this process so easy. I didn't want to go through the process even though I needed land, because of my past dealings with other realty companies. Thanks
– Adam C. (December 21, 2017)
Communication sold the land.
– Steve K. (December 18, 2017)
– Harrison P. (December 07, 2017)
Gave clear directions to the location of the property.
– William B. (December 01, 2017)
Cailein Campbell was very easy to work with. He answered all questions promptly. It was a pleasure working with him!!!!
– MeLinda W. (November 06, 2017)
Cailein was very quick to respond to our calls and emails. Very helpful in answering any and all of our questions. Also assisted in finding a lender and closing attorney when we were having problems locating people willing to assist in our land purchase. Would not have happened if he didn't step up and solve our issues. Very thankful for everything he did for us.
– Scott J. (October 19, 2017)
Cailein Campbell, treated us very well. He was very knowledgeable about the land and the procedures that we had to go through. Cailen, kept us up to date with what was going on with everything. I would recommend him to anyone that is looking to buy land. My family loved him.
– Jeff S. (October 05, 2017)
Cailein was a pleasure to work with. We contacted him regarding one property, but he was able to provide another opportunity better suited to our need. He stepped us through every part of the process. He was very knowledgeable and professional. We will definitely be working with Cailein again.
– Terry C. (August 11, 2017)
Cailein was the utmost professional to work with during this transaction. His knowledge of the land pricing and ability to work with my needs made the process so much more easy than I had ever hoped it would be. Everything was explained at the beginning and whenever I had a question regarding the process, Cailein made every effort to contact me as rapidly as possible to get me the correct answer every time!
– Joe T. (June 08, 2017)
He got it done!!!!!!!
– Bradley M. (April 18, 2017)
My agent, C. Campbell did a great job in advertising and selling my property.
– Suzanne I. (March 09, 2017)
Cailein was very competent and did a great job in advertising the land. He was easily accessible and always answered all my questions.
– Suzanne I. (March 03, 2017)
Cailein was outstanding from the get-go. From first contact to the final sale of my property, Cailein always responded to correspondence with 24 hours. He is extremely knowledgeable and gave me an honest appraisal of my land's value, which was exactly what it sold for. He attempted to sell it for more at my request and stuck with me for TWO YEARS and only 3 showings. When I finally reduced it to his recommended price it sold within a month! Can't say enough good about him and the company. Thanks for everything!
– Brad H. (January 24, 2017)
Cailein Campbell was great from the beginning of the process until the end. He answered all of my questions and communicated well. We are very happy with the process and with our purchase!
– Penny M. (January 16, 2017)
Mr. Campbell worked hard to get us the best price for this land and we would like to say thank you for his efforts on our behalf.
– Camille W. (November 02, 2016)
Cailein was very helpful throughout the selling process. I had several questions about how things worked and he was able to answer those questions for me in a timely manner. He brought several potential buyers to my attention from which I was able to sell my property in a short period of time. He was very professional and energetic. I would use Cailein and the National Land Realty team agian for my property selling and buying needs.
– Scott N. (September 28, 2016)
– Robert F. (August 22, 2016)
Mr. Campbell has done an excellent job in representing our property. He has gone above and beyond assisting us with trying to sell our property.
– Rosalie C. (June 06, 2016)
Straight forward and polite.
– Doug C. (May 24, 2016)
I enjoyed working with C. Campbell. He was very professional and courteous. He returned my calls in a timely manner and worked very diligently in closing the sale of the property for which I was interested. It was a pleasure!
– Cynthia P. (May 24, 2016)
– Mitchell Keel . (May 24, 2016)
He was quick to find us a buyer with a very acceptable price. The contract included us being able to keep uncut timber rights which was very much to our benefit. Would recommend him and use him again if the opportunity arose.
– Thomas C. (May 24, 2016)
My agent has been very attentive and helpful.
– Anthony M. (May 23, 2016)
From the first time I spoke with Callein, I felt confident that I had contacted the right person and company to sell my land.
– Suzanne I. (May 23, 2016)
He has been more responsive and helpful than others. He goes out of his way to help find the right property.
– Dawn E. (May 23, 2016)
Cailein made our land sale really flawless. Great job! and thank you! The video was a plus, especially since I've never walked the land!
– Tana W. (May 23, 2016)
– Sonya G. (February 10, 2016)
I wanted to take the opportunity to thank Cailein. Since our first conversation back in June, it has been a true pleasure working with him. His professionalism and pro-activity as well are very appreciated, and it made for a smooth process, even with the last minute survey issue. He stepped in and handled this well and it made for a successful transaction. This was a big step for me and my family for the future, so I will always be grateful that he facilitated this sale.
– Mike S. (December 18, 2015)
Land by State
Land Professionals by State