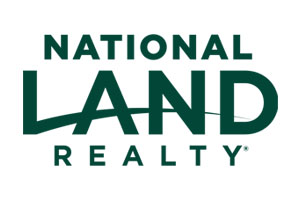 Terri Perry's journey did not begin with real estate. She spent the first 15 years of her working life in the banking profession. Passionate about helping others, she worked her way into a Bank Trainer position for a small community bank. Working for a community bank was very rewarding to her as it enabled her to establish relationships with many associates across central and western North Carolina. Teaching the bank tellers and lenders was very gratifying because she was able to play a part in their work skills which ultimately helped them to become successful in their roles.
In 2003, Terri had her first opportunity in the real estate industry working as a Sales Associate for a national builder and then a smaller, local builder here in the Triangle. It was then that Terri realized that earning a buyer's trust to find them the property of their dreams meant a great deal to her. And all the happiness and joy it brought to the buyers, more than convinced her that this was the career for her. In 2008, Terri became a licensed Broker.
Representing home builders also taught Terri the many different stages of home construction - and how each stage is very important and it all begins with the lot. The site and soil evaluation, the permits, the timing, the materials, and the necessary inspections are all integral parts of new home construction. All home buyers of new construction needed to be educated - and with all her prior experience as a trainer, this was right up her alley. Giving home buyers peace of mind became her
goal as well as her delight. Terri succeeded further by completing a course in Residential Construction Estimation at her local community college. This enabled Terri to have even more understanding of how to price materials for various construction jobs.
But Terri's experience is not only in new home construction but also in assisting buyers and sellers as their exclusive agent in general brokerage. Terri's vast knowledge of the Triangle and residential construction proved to be very advantageous for all buyers and sellers, alike. Terri believes that all buyers and sellers need to feel confident that they will have a very knowledgeable, ethical, and a market-savvy agent working on their behalf - ready to meet any challenge head-on with effective solutions. Her years of experience will better ensure that buyers and sellers will enjoy the most and make the most from their investment.
She is also an FAA Certified Drone pilot so in her spare time - and for clients - she flies for video footage. She is an avid video producer and an approved video vendor for the Triangle Multiple Listing System. This means that hiring Terri as a listing agent will ensure that the property gets the professional exposure it deserves. As an ongoing side project, Terri has her own YouTube channel series called "On the Move with Terri Perry", where Terri features towns and cities all across the Triangle. She also enjoys being creative with her own marketing material so that all of her advertising has complete exclusivity.
On a more personal note, Terri considers herself as an 'outdoorsy' person, living in rural North Carolina all her life, who enjoys gardening and landscaping. Since 2016, Terri has been studying Hebrew at the Rosen School of Hebrew partnered with the University of Jerusalem, and is also writing her first fiction novel. She has an adorable fur baby named Akiva, who was rescued from the wild and who is very energetic and loving. Terri's personal quote: "The Key to Happiness is Being Appreciative for All Things."
The selling process in today's market can be difficult but Terri advised us on timing, price point, and many other factors that allowed us to secure the sale of our home within the first week of listing. Terri was extremely prompt with responses and requests which ensured our closing stayed on schedule. We are very appreciative of the knowledge and expertise that Terri brought to the process and are extremely grateful we selected her to be our agent!
– Eric A. (August 04, 2023)
She was very detailed and trustworthy.
– Audrey B. (January 22, 2023)
Terri was awesome! As a first time home buyer, I didn't know what I was getting into, and Terri was so patient and helpful. She worked so hard to make sure I was happy and comfortable with my home purchase and I appreciate her so much!
– Julie F. (January 19, 2023)
Land by State
Land Professionals by State