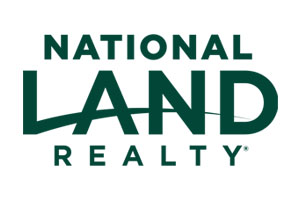 Ross Schroeter joined National Land Realty in February 2020, bringing more than 20 years of  farming experience and 17 years in a tree spade service to the team. His extensive background in Row Crop Production and in developing productive habitat and agricultural land for 20 years provides a unique perspective to his clients, whether they are looking for recreational, row crop, pasture, or ranch properties. 
Ross graduated from North East Community College with a 2-year general Agriculture degree in 1999 and finished at the University of Nebraska at Lincoln with his agronomy degree in 2001. Ross has also served on the local Pheasants Forever board and the board of elders at his local church.
Ross lives on a farm southeast of Norfolk NE with his wife Amy, son Burkley, and daughter Baylor. They have two dogs, a black lab, Royal and a German short-haired, Yeti, as well as their cat Nelly.
In Ross's free time, he loves to bow hunt whitetails, go after waterfowls during the winter months, pursue his life-long passion for fishing, golf and coach baseball.
– Chance A. (July 12, 2021)
– Richard M. (July 02, 2021)
– David R. (June 09, 2021)
Ross was aware of the use we intended for this property being a sportsman himself, which helped in our decision. Access was important on one the southern portion which Ross figured out.
– Ned P. (March 14, 2021)
I had the pleasure to work with Ross Schroeter on a piece of hunting property. He was very professional and was able to answer all of my questions in a timely manner. I will be contacting him in the future.
– Andrew S. (April 04, 2020)
Land by State
Land Professionals by State