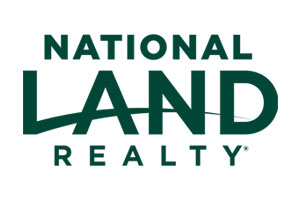 Nick grew up in a small community just south of Fremont, NE, and has been around agriculture and recreational land for his entire life. He is proud to be a team member of National Land Realty as a licensed land professional and has bought, developed, and sold several properties over the years. Nick is a graduate of the University of Nebraska-Omaha with a degree in Marketing. 
Nick and his wife, Mindy, live in Omaha with their three Golden Retrievers. He is an avid hunter of big game, waterfowl, and turkey. When not hunting, Nick enjoys training his retrievers and working on hunting properties. 
Nick Bilava was a great agent to work with! He went above and beyond to meet my needs. He also had patience with my financing obstacles and did all he could to help. I feel I've made a new friend!
– Ryan W. (April 20, 2023)
Efficient. Knowledgeable. Excellent service.
– Scott S. (August 15, 2020)
– joshua s. (October 26, 2018)
Nick got my land in front of prospective buyers and had showings almost immediately. He got it sold very quickly for me for the amount we wanted which was important since it was part of a real estate exchange.
– John L. (December 28, 2017)
Nick was awesome to work with! He was on top of the entire process and made sure that he had my back the whole way through.
– Andrew B. (October 09, 2017)
Land by State
Land Professionals by State