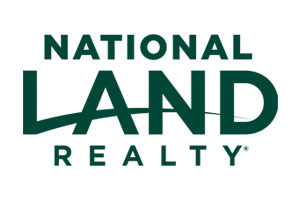 Nicholas Ardis began his career in real estate with National Land Realty in late 2015. Nicholas graduated from the University of South Carolina in May 2015, with a double-major in both Finance and Global Supply Chain/Operations Management. For 6 months, Nicholas worked with Pure Fishing and was immersed in the corporate financing world, dealing with international currency hedging. Nicholas believes that land is an investment, both financially and recreationally. He is very adept at spreadsheets and other visuals in Microsoft Excel, therefore being able to show his clients the true value of an investment - not only pertaining to finances. Nicholas's experience and love for the outdoors make him a valued team member.   
Nicholas currently lives in Columbia, SC near the USC campus. He spends most of his time outdoors - hunting, fishing, and playing sports with friends. Nicholas is a people person, loves being on or near the water, and is an avid South Carolina fan.
– Leonard A. (September 21, 2023)
I am new to investing in timber property and talked to several different agents over the last few years. When they realized that I was not "red hot to buy 100+ acres" they seemed to not be as interested in helping me. Out of the gate when I linked up with Nick Ardis, he was eager to educate me and show me what to look for, what to lookout for, and even brought some smaller properties to my attention that were in my wheelhouse with starting out. When it came time to move on the first purchase, we ended up working on something that was five times bigger than I originally thought it made sense for me to take the first step on. That was a direct result of coaching from Nick and I have been very comfortable with the decision. Also, post-sale he has connected me with resources that have already helped me improve the property and increase the value at a much more affordable pace than I would have thought possible. As I continue to grow my portfolio, I am excited to grow it with a genuine agent and brokerage.
-Harris Eckstrom
– Harris E. (July 13, 2023)
– Pamela L. (June 06, 2023)
Nick was very helpful, addressed all our concerns. Got answers we needed. Transaction went very smooth.
– Kahy P. (June 05, 2023)
Nick Ardis was great to work with. Thank you!
– Elizabeth M. (February 10, 2023)
– Leonard A. (January 19, 2023)
Nick is very knowledgeable and conducts himself as a professional. He knows what he's talking about and he looks after everyone's interest to ensure everything is done above board so that everyone feels like they are getting a good deal and value from the sell and purchase.
– Christopher N. (August 08, 2022)
Nick was very helpful with the purchase and also sale of property for us. We anticipate using his services again in the future as he has proven himself to be knowledgeable and quite helpful in the land information and explaining the processes for both buying and selling of our property. We have cultivated a great working relationship and friendship throughout and look forward to continuing that.
– Gregg B. (July 18, 2022)
Nick Ardis did a superlative job!
– Mike M. (June 02, 2022)
Nick was knowledgeable and responsive during the whole transaction. Would definitely list with him again.
– Mike H. (May 10, 2022)
– Julian F. (April 29, 2022)
– Margie W. (January 31, 2022)
– RicAnne F. (October 14, 2021)
– Billy M. (October 12, 2021)
Nick Ardis absolutely crushed it. Would 100% use Nick again on next land acquisition and will be recommending him to friends and family in the meantime.
– Kevin J. (June 07, 2021)
Nick is one of the best land realtors I have come across in the entire industry. He has a desire to communicate truthfully and lead people on both sides through the buying and or selling process.

He is a great resource for making contacts with various land professionals and for getting people in contact with various entities throughout the state as needed.

I would never hesitate in recommending Nick to anyone nor would I hesitate in using him in the future for transactions for any of the personal recreational or investment properties that I own or may want to buy.
– Chris N. (May 27, 2021)
Mr. Nicholas Ardis was a pleasure to work with. He returned my phone calls promptly. He was honest throughout the process. He protected my interest and that of the seller. I would be willing to hire Nick again to represent me as a buyer or a seller of land.
– Mark W. (May 03, 2021)
Nick Ardis is someone we found to be at the top of his game in knowledge about the fundamentals of selling our tree farm acreage. We were very pleased with all aspects from the listing to the closing which he also attended and arranged for us with the complication of an absent buyer who was out of the country at the time. Nick marketed our property expertly as he explained the many ways it could be developed and he was always pleasant and professional and communicative. We have additional tracts of land that Nick is handling for us and we are confident in his abundant skill set to make it another pleasant and profitable experience all the way around. We would recommend Nick Ardis without reservation.
Mike & Marlene M.
– Mike and Marlene M. (May 03, 2021)
Nick Ardis helped me sell my property in less than two weeks after telling him I wanted to sell. His contacts, experience and knowledge of land sales are a great benefit when trying to get top dollar for your land. He will take the time to explain the entire process to you and clearly communicate what is needed to complete the transaction. I've worked with Nick twice now and would recommend him to a friend.
– Austin F. (March 30, 2021)
Nick Ardis did a great job finding us the perfect plot of land. He was very helpful through the whole process before, during and after. I highly recommend Nick. He also has a very cool dog that makes the experience extra fun!
– Jay H. (March 30, 2021)
Exactly what I was looking for in a real estate agent. Knowledge and experience was vital to working through the details.
– Derrick C. (March 26, 2021)
Very good service and attention to detail. I highly recommend his services!
– Ken H. (March 25, 2021)
– Bill G. (March 10, 2021)
Nick is absolutely amazing. We were a bit unsure of ourselves and we are not from the area we were looking in, but we really got lucky when we found Nick. Once we explained our needs, he quickly got to work for us. He spent so much time to ensure that we found exactly what we wanted, and was always available for questions by phone and email. We didn't think it was possible, but once we found property, Nick worked even HARDER to see it though and coach us all the way to the end. He has been an amazing partner throughout the entire process and we would not have been able to do it without him. Nick is absolutely fantastic and wonderful to work with. Thanks for everything, Nick!!
– Dennis S. (March 02, 2021)
Nick was very professional! He has great communication skills and is very knowledgeable. I strongly recommend him!
– AJ K. (February 13, 2021)
Nick was very knowledgeable about the piece of property that I bought and all the elements that go into buying and selling property. He drove up one day and walked the property with me and actually introduced me to the family that bought the property across the road from me. Nick was a very professional agent.
– Mark H. (February 03, 2021)
Nick handled every aspect of our land sale to our satisfaction. This was not always easy because of the 3 partners of the family partnership having to meet when convenient for each of them to make decisions on the sale.
– Lyman H. (January 14, 2021)
Nick kept me up to date on the activity of the property. He was always available to talk on the telephone with me anytime I called. He is very professional which I appreciated. He came to the closing to be there to answer any questions that might arise. I would not hesitate to recommended Nick to anyone that had property to sell.
– Cecilia J. (September 08, 2020)
Knowledgeable and friendly and gave useful guidance.
– Lyman H. (June 11, 2020)
Nick is very professional and a great employee.
– Russ H. (May 26, 2020)
Very pleased with all his service!
– Claire Z. (May 21, 2020)
My family went with National Land Realty to help us find our dream property and we couldn't be happier. We selected Nick Ardis as our buyers agent and he was extremely helpful throughout the entire process. His knowledge and experience with land realty helped us get a great deal on the property and make sure all of our bases were covered. Nick is very responsive and was always a phone call away. I would absolutely recommend going with Nick to any friends and family looking into buying property.
– Wade B. (May 15, 2020)
Positive: Professionalism, Quality, Responsiveness, Value
– Mukesh P. (May 15, 2020)
Nick was very professional and efficient. We enjoyed working with him.
– Faye H. (April 23, 2020)
Nick was easy to work with and kept us very informed on the sale of the land. He brought a great offer and the land was sold in less than 2 weeks.
– Hayden S. (March 23, 2020)
Nick was very proactive in marketing our land in several areas and diligent about following up with potential leads. He did an outstanding job in getting quality imagery, including drone pictures, to show our land in its best light and draw interest. Once he knew our bottom line he developed a pricing strategy that facilitated effective negotiations that resulted in a smooth closure at a sale price higher than we expected. Would absolutely work with Nick again and highly recommend him to anyone who has land to sell.
– John M. (February 27, 2020)
Nick did a wonderful job, and we are well pleased.
– Ezra M. (February 20, 2020)
Nick recently helped us purchase our land. He was always quick to respond to questions via email, phone and text. Very knowledgeable and made the land purchase as smooth as possible. He is very professional and personable. We highly recommend him for property purchases!
– Krys F. (February 20, 2020)
I have sold real estate in many many places in the world over the course of my lifetime.
I have no doubt that today, more than ever, finding a competent, educated and motivated realtor to work with is key.
Nick Ardis, my National Land Realty agent in Fairfield County, South Carolina, is one of the only realtors I have worked with in that part of the world, who brings all the skills to the table that are required to match the right buyer with the right property. Nick is 100% trustworthy and reliable while being extremely personable and knowledgeable - a pleasure to be around and work with. In my case, he really had to go the extra mile, as I was out of the country when the sale closed, and Nick really came through and handled all perfectly - seeing it through to the very end. I am 100% satisfied with the way my transaction was handled. I highly recommend Nick to anyone, either seeking to buy or sell property. He is honest and clear headed, and understands the value of making sure all parties find the right, and sometimes extra special solutions for their needs.
– Elfi H. (February 20, 2020)
Nick is a fantastic realtor. Really easy to work with, walked me through all I needed to know, and worked hard to make deals happen for me. Highly recommended!
– Allen D. (February 20, 2020)
Nick Ardis was a fantastic agent! He really held our hands and led us every step of the way through our purchase. He was always very quick to respond via phone, text or email, with answers to our many questions. Nick always kept us informed of progress and updates through the entire process. I really appreciated Nick's preparation. He had several items prepared in advance and saved us many trips and much time through the process. He is very knowledgeable in all aspects related to his job, and it allowed us to proceed and complete process in a thorough, and efficient manner. He goes above and beyond anything we have experienced with previous agents. I would highly recommend National Land Realty and Nick Ardis as an agent. I will always use them for future land transactions, and with confidence, recommend him to others.
– Janet G. (February 20, 2020)
I was well satisfied with all aspects of the handling of the sale of my land. I appreciate his concern with all he did. Very smart young man. Real impressed with him.
– Dean S. (December 10, 2019)
Agent kept in contact with me and put really a lot of time and effort to this sale of my property. Thank you!

– Michael R. (October 22, 2019)
Nick did a wonderful job. We were pleased.


– Joel M. (September 19, 2019)
The agent maintained great communication and was very knowledgeable. He took the time to meet at the properties that I wanted to see even though the distance caused a long drive time between the properties.
– John H. (April 11, 2019)
Nick was very easy going and kept the communication line open with us. He responded quickly and answered all of our questions. We would work with him again.
– Kurt B. (April 09, 2019)
Nick is attentive, respectful, and conscientious. Nick sold a piece of land for 3 brothers living in 3 different states and far away. We got tired of National Land Realty's tedious renewal paperwork but Nick understood our frustrations and got the job done.
– jeff d. (April 05, 2019)
I have worked with Nick Ardis on many land deals throughout South Carolina. Nick has always brought a high level of expertise and is great to work with. National Land Realty is definitely a premium land broker and they have great people working for them.
– Sam C. (February 05, 2019)
Nick was very professional. When he first contacted me i was not really interested in selling the property. We met and he gave me options of who would be interested in the property and helped me figure out what i would want for it if an offer was made. It took a little while and he would contact me periodically but he finally came up with the right buyer and so we went through with it. He always answered my questions in a timely manner and was very good to work with. I would highly recommend him to others.
– Phil M. (December 06, 2018)
– James W. (November 17, 2018)
– Gordon C. (November 13, 2018)
Agent Nick Ardis is very personable, knowledgeable and fully professional.
– C. B. (November 09, 2018)
– James C. (October 23, 2018)
Nick Ardis was my agent, and he was everything you could ask for in a real estate agent. He is very communicative, knowledgeable and always ready to explain the process of real estate transactions to novices (me). I would like to use Nick again, and hope I have the opportunity to do so.
– Austin F. (October 16, 2018)
Nicholas did his job well, set up the sale, kept me informed throughout. Nicholas aggressively tackled and solved problems as they arose. I think Nicholas is a first class realty agent.
– James W. (October 12, 2018)
We had the property sold several times and Nick continued to work through the issues and finally found the right person for the sale. He did an outstanding job.
– byron H. (July 30, 2018)
Nick was so very nice in the way that he approached me about selling the property. He was never pushy and made me feel like he was there for me and answered all of my questions. I feel like the sale was handled in a very professional and sensitive manner concerning all parties involved.
I really, really appreciate your agent Nick Ardis.
– Nancy J. D. (May 18, 2018)
Nick Ardis is an exceptional young man, and a very thorough realtor. He has a friendly personality coupled with an exemplary work ethic. If he did not have answers to my abundant questions, he found sources to supply the information quickly. I would recommend his services to friends/relatives without hesitation.
– Anita K. (April 30, 2018)
– Donald D. (April 30, 2018)
Nick has become a friend and went over and above to help since I was an out-of-stater.
– Gary and Sue S. (March 14, 2018)
Nick always made himself available for whatever was needed and responded in a timely fashion.
– Ben B. (March 13, 2018)
Agent Nick Ardis is energetic, professional and a good listener - all great qualities for a successful sales agent.
– Bill G. (March 12, 2018)
Nick was a true professional. He gave me constant updates and worked hard to get a good price on my land. Nick really went over and above. I wouldn't hesitate to use Nick again.
– William C. (February 07, 2018)
We were very happy to have Nick Ardis as our Agent. Nick is a people guy. He enjoys talking with people and we feel he is a go-getter. Nick kept in touch we us and reported any news about our land. Keeping in touch with the client is very important. We believe that you can't go wrong when you choose Nick Ardis as your Land Agent.
– Mattie B. (December 06, 2017)
– Mary E. (November 13, 2017)
Mr. Ardis kept me advised of the status of each phase of the process of selling my property. Mr. Ardis promptly provided me copies of applicable documents relative to my property's sales agreement. When documents needed timely signatures, and my internet was down, Mr. Ardis personally brought these documents to my home for my signature. Mr. Arids was always helpful and courteous throughout the process of selling my property.
– Henry M. (November 01, 2017)
Nick Ardis of National Land Realty was professional, knowledgeable, thorough, accommodating, prompt, trustworthy, and courteous --- and he delivered exactly what he predicted he could do. Nick was a joy to work with and I have already recommended him to friends. Thanks to National Land for trusting Nick Ardis to represent their very special realty. Jeannette Bledsoe
– Jeannette B. (October 15, 2017)
Mr. Ardis was knowledgeable and hard working in selling this land. I would highly recommend National Land Realty to anyone selling or buying land in South Carolina.

– Gerald T. (July 22, 2017)
I recommend National Land Realty and their agent, Nick Ardis. Nick, National Land Realty, and their agents are all very friendly and capable.
– Carl M. (July 21, 2017)
Nick was awesome to work with! He regularly showed property, helped clear land for perc test, and provided weekly updates on activities and plans. I couldn't be more pleased!
– Mendel G. (July 13, 2017)
While technically Nick was the buyer's agent, I never felt the need to contact my own agent. Nick was knowledgeable, courteous and professional. No matter when or for whatever reason I called, Nick always answered or texted with an immediate response. He was very helpful in coordinating everything from the offer, contract, survey and closing processes.
– Daniel B. (April 10, 2017)
Nicholas Ardis was great. He did a nice job of photographing our land and posting it on your website. He got in touch with us to discuss prospective buyers. He was very prompt in returning emails. texts, and phone calls. I could not improve on how he handled our sale. He was easy to do business with and the closing went smoothly thanks to his efforts. I would not hesitate to recommend Nicholas or your company to friends or family members. Great transaction!
– Marilyn H. (March 30, 2017)
– Bronn P. (October 27, 2016)
Stayed in touch, answered all my questions. Very satisfied.
– john t. (July 06, 2016)
– Herbert H. (July 06, 2016)
Land by State
Land Professionals by State