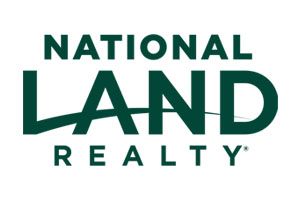 Marshall McCraw grew up in Mississippi and has always enjoyed the natural resources it has to offer. Marshall joined the National Land Realty team in June 2021. Marshall has worked as a State Conservation Officer in Mississippi for over 17 years. As a career-long conservation officer, Marshall has experience with land ownership, wildlife and natural resource management, and property zoning and boundaries. Marshall has always had an appreciation for land ownership and the enjoyment that comes with it.
Marshall's formal education includes an associate's degree from Hinds Community College and a bachelor's and master's degree from the University of Louisiana at Monroe. 
Marshall currently resides in the Northeast, MS., area with his wife. When he is not working, Marshall enjoys hunting, fishing, traveling and camping in the mountains and on the coast with his wife.
If you are looking for a better experience buying or selling land, contact Marshall today to utilize his experience and the advantages of National Land Realty to help you with your property needs.
Marshall was very professional and cordial to work with in every aspect of the process. An error occurred on the buyer's side in the closing language which Marshall had rectified in short order. I would not hesitate to work with Marshall again.
– Bruce W. (June 16, 2022)
When I volunteered to provide feedback regarding my experience working with Marshall McCraw, I couldn't wait to tell my story. A few months ago, I received a letter in the mail from National Land Realty. The letter stated "I am reaching out to you to see if you have an interest in selling your land." At the time, I thought it was a hoax, but I have to admit, selling my land had sporadically crossed my mind. This land was close to my heart because it had sentimental value. After talking with Marshall numerous times over the phone, it was obvious, he had extensive experience in real estate and he also had compassion for my situation and respect for my feelings. Once I made the decision to move forward, it was like playing baseball, only Marshall was the batter and never stopped running until he reached home plate. I know realtors receive
commission, but I did not receive a commission to share my personal experience with you. From day one, Marshall explained the process, kept me up to date with what was going on, handled any unexpected slip ups, negotiated relentlessly with buyers and closed the deal with much more than I had anticipated. If you're considering selling or buying real estate, you won't find a better agent in the state of Mississippi than Marshall McCraw at National Land Realty. He is someone you can trust and in
this day and time, that says a lot! Kudos to you Marshall, you're the man!
– Gloria B. (June 10, 2022)
Working with Marshall McCraw was great! As first time buyers, Marshall made this process very easy and stress free. Communication was great and he was always available.
– Torey R. (June 09, 2022)
It was great working with Marshall. He went above and beyond expectations.
– David B. (May 20, 2022)
Marshall was very helpful and attentive to wants and needs. He walked every step of the way to make the process easy.
– Chris E. (April 21, 2022)
Marshall McCraw has been very enjoyable to work with. He kept me well informed and seems to really enjoy what he does with National Land. Great experience for me.
– Jacob S. (November 18, 2021)
Working with Marshall McCraw was a very good experience. He was very helpful with our property needs and patient with all of our questions. I highly recommend Marshall.
– E. S. (September 16, 2021)
I had the pleasure of working with Marshall McCraw recently. We had a lot of questions about buying a property. He was very helpful and upfront with his answers. I would certainly recommend using him and National Land Realty.
– Jason L. (August 24, 2021)
Marshall McCraw was great to work with and made the process extremely easy! He answered every single question I had and took all the guess work out of it. I was very impressed with the maps he provided and highly recommend using him for any type of land purchase!!
– Tyler W. (August 11, 2021)
Marshall McCraw is a knowledgeable and professional agent. He is detail oriented and a pleasure to work with. I highly recommend anyone using him for their real estate transactions.
– Jeremy B. (August 05, 2021)
I have known Marshall McCraw for many years. He has always been helpful and nice to work with. He is very professional and will do whatever he can to satisfy his clients.
– Hope R. (August 03, 2021)
Land by State
Land Professionals by State