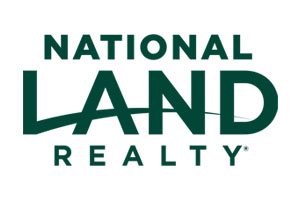 With more than 17 years experience in land development and engineering, Mark Hamlett joined National Land Realty in May 2020. As a licensed Professional Engineer, Mark's knowledge of design, permitting and the construction of land development projects bring a unique perspective and expertise to his clients that other land professionals can't provide. 
Mark's previous experience includes working in a range of engineering, development and construction roles with several engineering consulting firms and a government agency. 
He earned his Bachelor of Science degree in Civil Engineering from N.C. State University and his Masters of Civil Engineering also from N.C. State University. He is a certified North Carolina Professional Engineer. 
Currently living in Creedmoor, North Carolina. with his wife Ashley and two sons Blake and Luke, you can catch Mark fishing, kayaking, and snow skiing in his free time.
I found Mark Hamlett on the website when I was researching for information on selling my property in NC. He's located near my property so I knew he'd be familiar with area and understand my situation. I'm fortunate to have found Mark — he was so helpful and was able to put up with me! Seriously, I cannot say enough about Mark Hamlett.
– Helen H. (September 22, 2022)
– John A. (June 03, 2021)
Cory and Mark with National Land Realty are one of the best in the business when it comes to working with clients to meet their needs. They both have and show great knowledge and professionalism in the business. They helped me sell some property even when I thought it would be impossible to sell. If you are looking for someone to assist you in selling or buying property, I highly recommend National Land Realty.
(May 27, 2021)
Land by State
Land Professionals by State