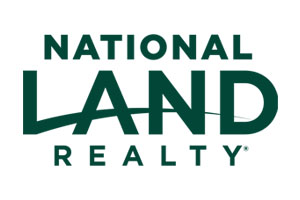 Judy is an award-winning real estate leader with over 30 years of sales, marketing, and management experience with proven ability to evaluate trends, develop sales strategies, and attract new clientele. As an NLR broker, client satisfaction is paramount. Her goal is to ensure that her clients receive personalized service before, during, and after the sale; to provide accurate, up-to-date information, skilled analysis, and sound real estate advice while continuing to explore new ideas and technology.
Judy is involved with the Juvenile Diabetes Foundation and Mississippi State Alumni Association. Judy and her husband, Jim, reside in Silver Spring, MD in order to be near their daughter, Katie, and her family.
Pat Bell
1 review

I have known Judy Allen for over 40 years. She has assisted my family with several real estate purchases and is very knowledgeable in both home and land transactions. Judy was there to help us during every step of the process. She emulates a sense of trustworthiness that makes you feel secure during what is, undoubtedly, a very apprehensive process. She is a true professional in every sense of the word who puts her clients' interests above her own. It is without a question an honor for me to recommend Judy Allen to assist you with your real estate needs. Working with her is a joy. You will not be disappointed.
– Pat B. (January 26, 2021)
Keith Martin

Judy Allen became my realtor of choice almost 6 years ago. We met when my wife & I were searching for property to locate her newly formed salon business. Before finding that property, Judy sold a parcel of land that I had unsuccessfully tried to list & sell through several other realtors. Needless to say, with Judy it sold within 3 months due to her efforts to actively list & show the property. Less than a year later, after 2 unsuccessful attempts to purchase 2 other properties for the salon, Judy called me one day saying that she had 3 properties for me to look at. Well, I was playing golf & told her that I would look at each when I finished. To shorten the story, she found exactly what my wife wanted & more! Since that time, Judy has become more than just my realtor but I consider her a friend. Judy is a great listener when you describe your real estate needs & she responds accordingly. She never hesitates when I mention a property that I may be interested in & provides detailed info & analysis. Judy is a person that I trust completely when I need to handle a real estate transaction & I have recommended her to my friends & associates as the only person that I use in such matters. She's the one!!!!
– Keith M. (January 26, 2021)
Cora Allen
1 review · 1 photo

We were looking for an old home in the country AND we found it. It's full of history dating back to the Civil War, the Battle of Raymond and the Battle of Vicksburg. Our realtor, Judy Allen went the extra mile to help us find this jewel. So, if you ever need someone who will stick with you until you find what you're looking for, Judy Allen is the lady to contact.
– Cora A. (January 26, 2021)
Olga Crown
3 reviews

Judy was professional and responsive to my calls, emails and all the questions I had during purchase process. She is a great negotiator and follows through her promise. She is not afraid to go an extra mile or make an extra effort to find the information needed (going to the county for land records search, for example) or help with the recommendations (builder, contractor's names). Her not pushy to buy attitude, sincere desire to help is worth noting. I would definitely recommend her.
– . (January 26, 2021)
Land by State
Land Professionals by State