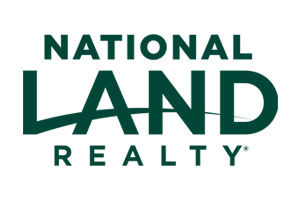 Close
Contact Jeramy Stephens
Fill out the form to the right and click "Send" to contact Jeramy.
Jeramy Stephens is a Partner and Managing Broker at National Land Realty (NLR). He is located in the Little Rock, Arkansas office where he oversees Arkansas. Jeramy is an Accredited Land Consultant (ALC) with the REALTORS Land Institute (RLI) and is Past President for the organization. He has also held several positions at RLI as Vice Chair for the Education Committee and Arkansas Chapter President.
Jeramy has over 20 years of experience in the real estate business, working in the Farm Credit system and land industry. He is a three-time winner of an Agent of the Year award for a National Real Estate Company, a RLI APEX Producers Club winner for 2017- 2020 and was recently named National Land Realty's Arkansas Top Producer for 2016-2020.
He is an Arkansas native and graduate of Arkansas State University where he earned a Bachelor of Science degree in agriculture business with an emphasis in Farm Management and Ag Marketing. Jeramy is licensed in Arkansas, Louisiana, Mississippi, Oklahoma and Tennessee where he specializes in selling agricultural, recreational properties (specializing in duck hunting properties), timberland and commercial development properties.
Jeramy Stephens is terrific! Very articulate and knowledgeable regarding the land, the area, and the resources. Highly recommend using him!!!
– D. E. (October 11, 2021)
Jeramy did a great job of marketing and showing the property. He also was patient in answering our questions and providing advice during the negotiation process.
– James B. (June 29, 2021)
Impeccable, start to finish. From our very first conversation with Jeramy Stephens — all the way to the final closing, he was on top of every detail. Every step in our land sale process was managed with the utmost professionalism, precision, and equanimity.

Before engaging with Jeramy, selling our land felt like a massive mountain to climb, rife with potential pitfalls. His practical insight, organized approach and skillful communication removed our uncertainty and made the experience a totally positive one. Final result: A smooth, expeditious, highly successful land sale! (Plus, Jeramy is an awesomely nice human being.)
– Cathy M. (June 16, 2021)
– Carl B. (April 23, 2021)
Call Jeramy Stephens. He will sell your property giving you his all.
– Paul K. (April 20, 2021)
Jeramy Stephens is the most professional and knowledgeable property agent I have ever worked with. He gets things done in a very concise, orderly, professional way. He always returns my calls rapidly and always has the answers I need. He's the best!!
– D. E. (April 13, 2021)
Jeramy is fantastic!!!! He is always available for questions, and since I'm in Arizona, he keeps me up to date on all the activities regarding my Arkansas land. You should have more Jeramy's!!!
– Deanna E. (February 12, 2021)
Two agents- both communicated with each other and with me. Many thanks to Bob Jamison and Jeramy Stephens!
– Shields F. (October 13, 2020)
Jeramy is stellar! He is very knowledgeable, thorough, and personable. A true asset to your organization.
– Deanna E. (August 19, 2020)
– Janet S. (August 03, 2020)
– Jamey Price . (May 09, 2020)
Jeremy Stephens is a true Professional. He delivers professionalism and integrity in all of his efforts. I would highly recommend his services to others seeking an honest and knowledgeable Real Estate Land Agent.
– Richard P. (October 24, 2018)
There are not enough words or stars to give to Jeramy Stephens. He is beyond excellent, beyond 5 stars. He is the best real estate agent imaginable and if anyone needs an agent, talk to Jeramy first. He is very well connected throughout the industry of buying and selling property. I was the seller, but can only imagine that a buyer would also have a great experience with Jeramy. He knows his market, he knows how to market and he knows how to put together exactly what a person needs to sell their land. We have come to a successful closing and Jeramy is the one that made it all happen. I only have great things to say about him. Thank you so much, Jeramy.
– RitaJann G. (May 16, 2018)
– Lewis G. (May 15, 2018)
I was satisfied
– Marvin S. (January 29, 2018)
Doesn't walk on water...., but close
– Charles B. (January 12, 2018)
As per the survey Jeramy Stephens is an excellent realtor to do business with. He is friendly and knowledgeable in addition to being very professional. He was always available for questions and concerns. You have a great employee!!!!
– Peggy C. (October 14, 2017)
If it were possible to give Jeramy Stephens more than 5 stars I would. I have bought and sold various properties in the USA and Mexico over the years and have worked with many different real estate agents. Jeramy is by far the very best and I highly recommend him. He is very knowledgable and has been easy to work/communicate with. He always returns phone calls, emails and text messages quickly. He has been able to bring us into contract on a farm that has been in the family many years. Given the "lay of the land" of that property it was not being an "easy" sale. I am thrilled to tell you we are now in contract for very close to our asking price. Jeramy is the best.
– Rita J. (September 28, 2017)
Mr Stephens is an excellent agent. He is very knowledgeable, and doesn't exaggerate the merits of a particular property, so I really trust him and his judgement. He has very good insight into agricultural properties.
He's helped me with a property purchase, and I plan to continue to use his services.

Highly recommended!
– Lou M. (September 28, 2017)
– Sean J. (August 16, 2017)
The National Land Realty Broker went above and beyond in the deal to make sure it went through. There were a lot of moving parts with the REIT ideas and wants as well as the seller having a realistic idea of what they wanted out of the deal. The NLR Broker made it happen through all of the changes, negotiations, changes again, REIT changing another aspect, etc.
– Shane B. (July 11, 2017)
Land by State
Land Professionals by State