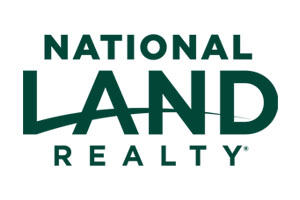 Jeff Phelps serves as a Land Broker in Nebraska and as the Technology Project Coordinator for National Land Realty's Corporate Team. He was raised in a farming family where he spent many years working with his father in their farming operation on the Nebraska/Colorado border. Jeff joined National Land Realty in the spring of 2018 after leaving a 28-year career with the outdoor gear company, Cabela's. Jeff was instrumental in the success of the Cabela's Trophy Properties program where he led the real estate marketing initiatives for ten years and served as the Real Estate Broker for Cabela's Ventures, Inc. for two years. Jeff is committed to offering superior customer service, honesty, and integrity to every client whether they are looking for their dream property, investing in ag land or looking to sell their farm, ranch or recreational property. When Jeff isn't busy working, you will usually find him on back roads and highways training for his next bicycle race. Jeff lives in Sidney, Nebraska, and services the Western Nebraska region for National Land Realty. 
Jeff is an awesome realtor. The pictures he takes with his drone are spectacular. He goes out of his way to help in any way he can. He found us a place to buy then sold our home for us in record time. Number 1 realtor--in my book.
– June D. (May 06, 2022)
Jeff was very attentive to my needs and the needs of the property I was selling. Very good to work with
– Joe Christopher . (October 19, 2021)
– Susan E. (September 02, 2021)
– Chris J. (March 17, 2021)
We had a home for sale in a small community in the panhandle of Nebraska. We enlisted the help of Jeff Phelps to sell the house. Jeff started by taking impressive drone photos that created quite an appealing listing. Jeff worked hard to make sure the home was positioned in the best possible light. Since we live remote, he went above and beyond what a normal realtor would do by frequent trips up to the house to check on and take care of minor tasks that needed to be done around the house. Jeff even dropped by to help us move some furniture out once the home was under contract.
I would heartily recommend Jeff for anyone that needs a good realtor.
– Dean W. (November 25, 2020)
I used Jeff Phelps to sell my acreage by Sidney, Nebraska. He was very professional and transaction went extremely smooth. In fact, he had it sold before he was able to get for sale sign installed on property. I would recommend Jeff for anyone interested in selling property.
– David L. (September 24, 2020)
– Bob V. (August 19, 2020)
Stayed on top of all situations. Ready to help in everything to help it go smoothly. Integrity and consideration for a job well done. If needed, he got help. Did a great job!
– Debra P. (July 01, 2020)
Jeff was great to work with throughout the entire process of purchasing my home. He was always available and was extremely knowledgeable about the area. I would recommend Jeff to anyone buying or selling their home!
– Shane T. (October 15, 2019)
Seemed like Jeff was just a phone call away whenever we had any questions.
– Karen B. (September 13, 2019)
Jeff did a great job.
– Lyle B. (September 13, 2019)
– Robert J. (September 13, 2019)
Our agent Jeff Phelps was just the best. As out-of-town buyers we relied on his expertise for home town services. We couldn't be happier with our new home purchase.
– Sharon F. (March 26, 2019)
Our agent really marketed our property well. National Land website does an amazing job letting buyers see the property from every angle. Communication with our agent was great. He was always very quick to answer our questions and he kept us well informed.

(The only regret I have is that I wish we had gotten an appraisal up front so that we would not have been shocked by it after we were under contact)
– John A. (February 04, 2019)
Land by State
Land Professionals by State