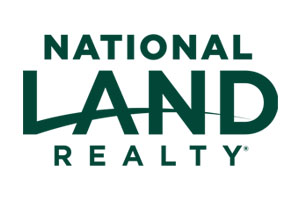 Edward has been a part of the National Land team since 2015. Since that time he has become a leader within the organization and the land industry as a whole. Edward continues to earn Top Producer awards including Top 50, Top 25, and Top 10 awards within National Land Land Realty. He was awarded the 2022 Trailblazer (Broker) of the Year and the 2021 Idea of the Year. As Managing Broker, Edward leads a team of hard-working, knowledgeable, and experienced Land Professionals in the Upstate SC and in Northeast GA. Edward obtained his Bachelor of Science in Applied Economics & Statistics with a concentration in Agribusiness from Clemson University. Before attending Clemson, Edward grew up on a row crop and dairy farm in Bowman, S.C., where his love for agriculture and the outdoors first began. Through his experience with NLR, he has learned the importance of service to others and stewardship of the land. Edward is a problem solver and solutions expert. His job is to identify opportunities and create innovative solutions in order to help his clients achieve their goals. Edward lives in Greenville, S.C., with his wife, Anna, and their two kids Ransom and Darby. He loves fishing, being outside, and spending time with his family.
– Kim C. (September 15, 2023)
Excellent service through the listing to the closing.
– Martha D. (September 15, 2023)
Edward did a great job, realized full value in a very difficult and interesting situation.
– Rick A. (February 21, 2023)
Edward listens, makes good suggestions, has great follow-ups, is very knowledgeable, has a great attitude, and is a good closer. Very happy with Edward Weathers.
– Wayne F. (December 16, 2022)
I thought the service was excellent. When I asked questions I got answers. When I asked for suggestions he was always eager to help. He worked hard on the presentation material and made the place look interesting and nice. I was very pleased.
– Robert T. (June 03, 2022)
– Ben F. (February 17, 2022)
Positive: Professionalism, Quality, Responsiveness, Value
Edward's professional and personal support during this sale was remarkable. He communicated effectively with all parties involved. He responded immediately when questions were asked about timing. He successfully completed the sale of the property and closed sooner than expected. I thoroughly enjoyed working with him as my realtor and would use him again.
– Karen H. (June 24, 2021)
Ed was always quick to respond to questions and provided additional information to make informed decision.
He understood our vision for land and worked to meet requirements.
Helped accelerate the closing process as we were excited to take possession of new property.
All in all a great guy to work with!
– Doug G. (March 17, 2021)
Edward did an excellent job in dealing with the overall issues in selling our property. He dealt with some intruders in a very prompt professional manner. He was always available to us and did an outstanding job. He will be our first contact in the future. All of this arose from a brochure he sent us a year earlier that I just happened to keep. An outstanding young man with a bright future.
– Tommy F. (March 12, 2021)
He kept me well informed. He promoted the land well and was always able to answer my concerns. He seemed always to look out for our best interest.
– Horace Dalton M. (March 05, 2021)
Edward was the consummate professional who was able to walk me through the land buying process from online searches to final closing. I have worked with Realtors in multiple states, as a home buyer, investor, and am an agent myself, yet Edward was still able to impress me with his local knowledge, professionalism, and responsiveness. If you're looking for property in the area, 100% call this man first!
– Aaron A. (January 18, 2021)
Absolutely excellent job throughout! I am myself a real estate agent, and have worked with multiple other agents in multiple states as I've grown my investment holdings. Edward is 100% at the top of my list for best agents to work with. Quick, knowledgeable, thorough response to every question, detailed knowledge of the local area, specific direction on how the buying process plays out in South Carolina. Any future purchase or sale in South Carolina, Edward will be my first call.
– Aaron A. (January 18, 2021)
Edward and Tom were both very professional and great at negotiating with the buyer! We really appreciate all their efforts! Highly recommend!
– Kerri and Gene B. (October 11, 2020)
This wasn't the easiest piece of land to sell. Edward was diligent in his efforts to move it for us and was always kind, courteous and knowledgeable about the process, throughout the process. We really appreciated his awesome demeanor in spite of some set backs along the way. He was truly amazing!
– Jennifer C. (August 10, 2020)
Sold our land in months. Not like other real estate companies we used in the past.
– Judy S. (May 01, 2019)
– Jason S. (April 23, 2019)
Edward was fantastic. We weren't an easy seller and had an unrealistic expectation of value. Edward was immensely patient and really good at educating us to better understand the potential market value of the property we owned. It took time. We never felt any pressure, he was a great communicator and we enjoyed his prompt attention - at all times and he began this relationship via a cold call letter which if found was likely dated 2010.. this was not a quick process for Edward... And once he had the listing and heck, once we finally secured an interested buyer, each step was slow and often an arduous process that tested everyone. Edward was good at keeping me calm, at anticipating issues, and I enjoyed discussing strategies with him. He was great at identifying the stakeholders and he used empathy to better understand each stakeholder and ultimately to help facilitate a deal by making the process win-win for all the key players.
– Steven S. (December 20, 2018)
Edward Weathers is an excellent agent being both kind and patience thru out the entire process and completion of contract. He was very prompt with informing me and was well informed of my options. Being such a gentleman am sure will lead to much success for hom!! I wish him well!
– Barbara S. (December 06, 2018)
Edward Weathers was diligent in his efforts to sell the listed property. He kept me abreast of all activity during the sales process. On a personal note, he presented his person well.
– Sue R. (September 14, 2018)
Edward is wonderful to work with!!
– Sally H. (September 07, 2018)
Edward Weathers is the man for any real estate transaction that anyone may have. If he says yes, It will sell.
– Billy W. (May 29, 2018)
Mr. Weathers did a great job representing the seller and assisting me as a buyer.
– Doug T. (May 24, 2018)
Ed was always glad to answer any questions or concerns in the time it was taking to get all the paper work completed for this sale. He is a great guy to work with.
Property sold in a satisfactory time and advertising was very good. Kudos to Edward Weathers !!
– Miriam P. (May 23, 2018)
Edward Weathers did a great job and was most helpful
– jack j. (May 22, 2018)
Mr. Weathers was very helpful and knowledgeable. I would definitely recommend him and National land Realty.
– Julie N. (March 21, 2018)
Knowledgeable, Courteous, highly professional in all areas of working the sale.
– Aubrey L. (March 21, 2018)
Was on time at every meeting. Showed property to a number of folks. Always returned phone calls if he didn't answer when I called. Sold my property in a timely manner.
Thanks again
Rocky Smith
– Rocky S. (February 26, 2018)
Edward was very honest, professional and knowledgable. i could not have asked for a better agent.
– Rebecca L. (January 24, 2018)
– Katie C. (January 19, 2018)
He always keep me informed. I believe I got a fair price for the property compared to the area. Excellent performer!!!!
– James . (December 18, 2017)
Kept in good contact with me and when things were stressful worked hard to explain the situation which helped me make calm and informed decisions.
– Mike F. (October 28, 2017)
He was always on top of every issue and worked through them expertly.
– Clinton B. (October 05, 2017)
– Sharri C. (September 18, 2017)
Edward was easy to get ahold of and fast to answer any questions I had.
– Bocephus . (February 20, 2017)
Land by State
Land Professionals by State