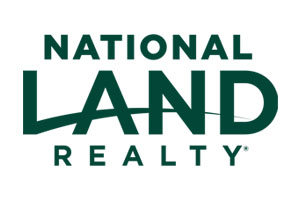 Matt Clayton brings more than 10 years of sales experience to National Land Realty, with a focus on building relationships and earning his client's trust while pursuing their ideal rural or commercial property.
The Western Carolina University graduate is licensed in North Carolina has been recognized for numerous quota achievements in his career, which includes logistic sales, medical sales and owning a tool franchise.
Matt has been involved with Truth In Nature, Sigma Chi, and served as Director in First Impressions with Hope Community Church. Matt's passions include his faith, family, hunting, fishing, camping, encouragement of others, serving, being outdoors, people and smoking foods of all types.
Matt and his beautiful wife Ashli reside in Apex, NC. He has a 16-year-old, Kody, and twins Hayden and Holland and a dog Riley. His step-daughter and her husband recently welcomed a new baby to the family, making him a proud grandfather.
– Hubert F. (July 28, 2022)
Cory and Matt are excellent to work with. They are very knowledgeable, responsive, and have a lot of integrity. We have had several successful projects with them and look forward to working with them in the future.
– Steve G. (July 09, 2021)
– Hubert F. (June 30, 2021)
Land by State
Land Professionals by State