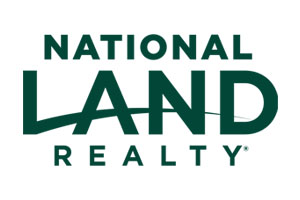 Close
Contact Cory Bowes
Fill out the form to the right and click "Send" to contact Cory.
An industry professional with more than 15 years of successful transactions in full brokerage real estate, Cory Bowes has a proven ability to foster relationships with property owners, development companies, home builders, investors, and agricultural businesses.
Focusing on land acquisition for commercial, farm, and residential development projects, Cory has successfully assembled hundreds of acres for residential development opportunities around the Triangle. Cory has performed complex structured tract negotiations for both buyer and seller and often conducts targeted site analysis using GIS and data software.
Cory is most fulfilled when helping people grow their businesses or obtaining a dream. His vision and ability to nurture relationships lead to long-term solutions.
As a husband and father, Cory enjoys his off-time fishing, camping and exploring the wilderness. He is a Program Director for Truth In Nature, member of Optimist Club International and attends Hope Community Church.
Our family appreciates the professionalism of Cory Bowes and hope to work with National Land Realty on future projects.
– Tripp N. (August 20, 2021)
Cory and Matt are excellent to work with. They are very knowledgeable, responsive, and have a lot of integrity. We have had several successful projects with them and look forward to working with them in the future.
– Steve G. (June 30, 2021)
– John A. (June 03, 2021)
Cory and Mark with National Land Realty are one of the best in the business when it comes to working with clients to meet their needs. They both have and show great knowledge and professionalism in the business. They helped me sell some property even when I thought it would be impossible to sell. If you are looking for someone to assist you in selling or buying property, I highly recommend National Land Realty.
– John A. (May 26, 2021)
Professionalism, Quality, Responsiveness, Value
– John A. (January 21, 2021)
Cory is an awesome agent! Very easy to work with and very knowledgeable about the process! He always kept me in the loop about what was going on and answered any questions that I had.
– Casey R. (January 21, 2021)
I worked with Cory Bowes from National Land Realty to sell a large property, and it was an amazing decision. I held off selling this property for years as I was unsure on how to approach it, but after speaking with him, he directed me on the best way to market the property, he flew drones to record videos of the asset of the property, and had it sold within a month with a cash offer. He was professional in every aspect, and I trusted that he was on my team as the seller. He is a tremendous asset to any prospective seller of property in NC.
– Travis K. (November 09, 2020)
Cory Bowes was excellent to work with. He responded to me in a very timely way each time I had a question or concern. He also was proactive in trying to get my property sold. While I did not get anything close to our original asking price, my property was sold eventually within 18 months of the original listing. I would highly recommend Cory to anyone who is looking for a good and reliable agent. In my opinion, Cory Bowes was an excellent agent, and it was a pleasure to work with him.
– Della P. (May 21, 2020)
5 Star
Cory Is a very agressive broker. I will recommend him to my friends.
– Jack P. (February 10, 2020)
In over 15 years of acquisition and development , Cory is among the best brokers I have worked with. Cory is defined by his integrity, hard work, and natural intuition. Cory is a natural communicator who is excellent at setting realistic expectations for both buyers & sellers. I appreciate his commitment to working together and through issues, willingness to dive into the details (including dirt), and his intuition to know when /where to get involved and how/where to hand off the proverbial baton. Cory & I are working together on multiple parcel acquisitions and I expect these are the first of many. I value Cory as professional and highly recommend working with him. I am available for question or reference on his behalf at anytime.
– Rob T. (December 18, 2018)
In regards of Mr. Bowes, I have found over the years manners, appearance, a firm handshake, and a thorough knowledge of the business he represents, all contribute to his character. He represents your company well.
– Joseph W. (October 23, 2017)
Land by State
Land Professionals by State