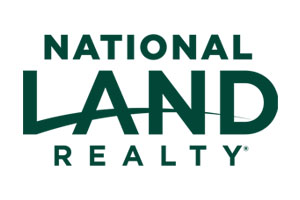 An industry professional with more than 15 years of successful transactions in full brokerage real estate, Cory Bowes has a proven ability to foster relationships with property owners, development companies, home builders, investors, and agricultural businesses.
Focusing on land acquisition for commercial, farm, and residential development projects, Cory has successfully assembled hundreds of acres for residential development opportunities around the Triangle. Cory has performed complex structured tract negotiations for both buyer and seller and often conducts targeted site analysis using GIS and data software.
Cory is most fulfilled when helping people grow their businesses or obtaining a dream. His vision and ability to nurture relationships lead to long-term solutions.
As a husband and father, Cory enjoys his off-time fishing, camping and exploring the wilderness. He is a Program Director for Truth In Nature, member of Optimist Club International and attends Hope Community Church. 

Cory Bowes - National Land Realty, Raleigh NC
I have been working with Cory Bowes on a 200+ unit townhome development project in the Raleigh MSA for nearly two years, and I have gotten to know him professionally and personally. He has gained my trust and respect during that time and I can wholeheartedly recommend him without any reservations. He is hard-working and very responsive. On a personal level, he is friendly, easy-going and straightforward. I hope to collaborate on other projects with him in the future.
– Joseph M. (March 01, 2023)
I couldn't be happier to have met and worked with Cory & Aimee Bowes and Carrie Shortt - they were all so incredible and made an amazing team! Cory was very thorough and made sure all our questions were answered. An absolute joy to work with and we really appreciated his insight and patience. He made finding our land and the entire due diligence period such a pleasant experience and we are honestly SO happy we met him! To say he is very good at what he does is an understatement. I would recommend Cory and his team to anyone! Thanks so much Cory - we are grateful that you were such an integral part of our journey!
– Blake C. (January 12, 2023)
Cory was excellent. I currently live in Florida and purchased property in North Carolina which I thought was going to be difficult and stressful. Cory was able to provide pictures, video and any other information I requested so I didn't feel like I was 750 miles away. I only ended up feeling the need to fly up there once to do an on-site inspection of the property. Cory was first class all the way.
– Christopher S. (September 30, 2022)
Cory was knowledgeable and friendly. We were from out of state and he provided a lot of context for the local area. He made communicating over long distance and a different time zone easy. We hope to use his services again if the need arises.
– Conrad S. (September 30, 2022)
We highly recommend National Land Realty. They sold multiple lots for us. Cory and Carrie were very professional. We appreciate the excellent communication throughout the process. We were brought into every option and decision. Everything went smoothly and in a very quick and timely manner. We will use them again!
– Martha L. (September 29, 2022)
Simply stated, we could not be happier with the results of choosing Cory to represent us in the sale of our rural property. We highly recommend him!
– Todd H. (September 28, 2022)
Cory was great. Really helpful through the whole transaction. We appreciated his land expertise. We would definitely recommend him if you're in the market for a piece of property.
– Cody P. (September 16, 2022)
I just wrapped up my first closing with Cory. It was truly a great experience and handled with a white glove style touch.

As a real estate investor, I rely on relationships for my business to run. I've worked with many brokers, not many handle themselves as well as Cory does. He's a class act and worthy of this five-star review!
– Tyler W. (June 01, 2022)
Cory was very knowledgeable of the process of selling our land. He was very resourceful in getting potential byers. He worked very closely with my wife and I and never once tried to shove things down our throats to try and make a quick sale. He was very trustworthy and all around a nice guy, who goes out of his way, and GETS IT DONE!
– Todd B. (May 01, 2022)
Excellent communication , very trustworthy and was working 7/24 to accomplish the tasks.
– Steve G. (March 08, 2022)
We have worked with Cory and National Land Realty for several years and are very pleased with the results. Cory has good knowledge of the market, is a diligent representative, and a great partner when purchasing property. He and Matt and the rest of the team have been terrific.
– Dean S. (December 16, 2021)
Our family appreciates the professionalism of Cory Bowes and hope to work with National Land Realty on future projects.
– Tripp N. (August 20, 2021)
Cory and Matt are excellent to work with. They are very knowledgeable, responsive, and have a lot of integrity. We have had several successful projects with them and look forward to working with them in the future.
– Steve G. (June 30, 2021)
– John A. (June 03, 2021)
Cory and Mark with National Land Realty are one of the best in the business when it comes to working with clients to meet their needs. They both have and show great knowledge and professionalism in the business. They helped me sell some property even when I thought it would be impossible to sell. If you are looking for someone to assist you in selling or buying property, I highly recommend National Land Realty.
– John A. (May 26, 2021)
Professionalism, Quality, Responsiveness, Value
– John A. (January 21, 2021)
Cory is an awesome agent! Very easy to work with and very knowledgeable about the process! He always kept me in the loop about what was going on and answered any questions that I had.
– Casey R. (January 21, 2021)
I worked with Cory Bowes from National Land Realty to sell a large property, and it was an amazing decision. I held off selling this property for years as I was unsure on how to approach it, but after speaking with him, he directed me on the best way to market the property, he flew drones to record videos of the asset of the property, and had it sold within a month with a cash offer. He was professional in every aspect, and I trusted that he was on my team as the seller. He is a tremendous asset to any prospective seller of property in NC.
– Travis K. (November 09, 2020)
Cory Bowes was excellent to work with. He responded to me in a very timely way each time I had a question or concern. He also was proactive in trying to get my property sold. While I did not get anything close to our original asking price, my property was sold eventually within 18 months of the original listing. I would highly recommend Cory to anyone who is looking for a good and reliable agent. In my opinion, Cory Bowes was an excellent agent, and it was a pleasure to work with him.
– Della P. (May 21, 2020)
5 Star
Cory Is a very agressive broker. I will recommend him to my friends.
– Jack P. (February 10, 2020)
In over 15 years of acquisition and development , Cory is among the best brokers I have worked with. Cory is defined by his integrity, hard work, and natural intuition. Cory is a natural communicator who is excellent at setting realistic expectations for both buyers & sellers. I appreciate his commitment to working together and through issues, willingness to dive into the details (including dirt), and his intuition to know when /where to get involved and how/where to hand off the proverbial baton. Cory & I are working together on multiple parcel acquisitions and I expect these are the first of many. I value Cory as professional and highly recommend working with him. I am available for question or reference on his behalf at anytime.
– Rob T. (December 18, 2018)
In regards of Mr. Bowes, I have found over the years manners, appearance, a firm handshake, and a thorough knowledge of the business he represents, all contribute to his character. He represents your company well.
– Joseph W. (October 23, 2017)
Land by State
Land Professionals by State