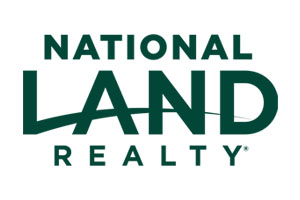 Colt Aldison brings a lifetime of farming experience to National Land Realty.  His family farmed around 8,000 acres of rice, beans, and corn. The natural transition to selling land put Colt into his comfort zone as he enjoys the daily interaction with people and the grind of trying to get a deal completed. In many ways, he identifies the similarities to farming. He loves how God made every single tract of land different but in many ways similar. He brings his excitement in joining the NLR team and what the future has in store.
Considering himself a very simple person, Colt professes a love of God, family, jobs, and his many hobbies. In his spare time, Colt is a part-time football and baseball coach at North Delta School in Batesville, MS. He is blessed to be able to work with kids and be a positive influence in their lives. Having often wondered where this crazy life is taking him or why certain things do or don't happen, he truly believes in God's plan. His entire life as an athlete and farmer has led him to where he is right now. He loves seeing the excitement on a family's face when they purchase a property they love, just like seeing the excitement on a child's face when they achieve goals.
God has blessed Colt and his wife of more than ten years, Jessica, with two amazing daughters, Sailor Joy (8) and Finley James (5). He grew up in Sledge, MS playing whatever sport was in season, and hunting whatever animal was in season and to this day is still very passionate about both.
He stayed on top of things and kept me informed.
– Robert A. (February 21, 2023)
Colt Aldison has been a true professional in marketing and selling our real estate.
– Richard D. (August 02, 2022)
Colt Aldison has done an excellent job in marketing and selling the real estate for us!
– Richard D. (June 02, 2022)
Colt Aldison was most helpful in all of our real estate dealings.
– Richard D. (December 30, 2021)
– Richard D. (November 11, 2021)
Colt Aldison does a really good job.
– Richard D. (October 29, 2021)
– Richard D. (September 09, 2021)
– Richard D. (March 12, 2021)
Enjoyed Colt Aldison! He was professional, well mannered, knowledgeable and we liked him!! Thanks again!
– DK Remodeling LLC . (July 22, 2020)
Colt Aldison was awesome to deal with. Highly recommend!!!
– Raborn M. (March 16, 2020)
I have worked with Colt in the past and he was very professional, prepared, knowledgeable, and kind. Would recommend him for your buying or selling needs.
– Alanna D. (March 15, 2020)
My experience in working with Colt was wonderful! He made the process of a real estate transaction very easy and stress-free!
– Jessica . (March 15, 2020)
Colt's passion to meet his customer's need as well as his knowledge of what makes a property valuable was evident! Truly a joy to work with!
– Chris C. (March 15, 2020)
Colt is very knowledgeable and easy to work with. I would definitely use him again.
– Julie G. (March 15, 2020)
Land by State
Land Professionals by State