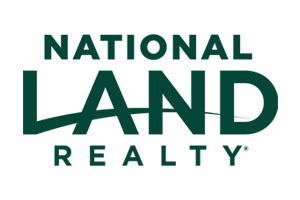 Bill Lange is originally from northeast Nebraska. That is where he grew up on a dairy farm and developed an appreciation for agriculture and being outdoors. After gaining a degree in Ag Economics from the University of Nebraska, Bill got involved in real estate. He became and remains a General Certified Appraiser, with 25+ years in the business. It has given him exposure to many types of property including agricultural, recreational, residential and commercial real estate. Let Bill put his interest and knowledge of real estate to work for you!
– David S. (January 04, 2022)
He got the property sold when most other realty companies couldn't.
– Carl S. (January 03, 2022)
The property was a 'problem' from the start. Bill listened to our concerns and advised us on the best way forward. It is located in a beltways shadow and that presented problems. Bill was always available and drove back and forth to show it many times. He also let me put the price I wanted on it and we got very near to that price.
– Cindy H. (October 07, 2021)
I worked with Bill Lange on a real estate purchase and was very happy with his thorough work, and timely response to my questions and concerns. He did a very good job of helping me.
– Sue D. (May 20, 2020)
Good communication with the agent, Bill Lange. Would recommend their services.
– Ryan K. (May 20, 2020)
Bill Lange was great to work with and helped close a deal that I am excited about. I appreciate his professionalism and diligent working style.
– Daniel K. (May 20, 2020)
We recently worked with Bill Lange to purchase some farmland. The entire process from first contact to final closing was a great experience. Bill was timely on communication and looking for ways to adjust the timing of the transaction to meet the best interests of the seller as well as the buyer. Talking to Bill was like talking to a good neighbor, very willing to accommodate!
– Matt K. (May 20, 2020)
Bill Lange and I worked together on a purchase. Great service and follow through!
– Jeannie R. (March 31, 2020)
Bill Lange was great to work with in Nebraska. Totally heads above the 3 prior realtors we had worked with and he got it sold.
– Lou S. (March 31, 2020)
I have used Bill Lange to get updated Land Sale information with great success. He truly goes above and beyond in answering my questions and addressing my concerns.
– Joe G. (March 31, 2020)
My experience with this group was extraordinary! Specifically, Bill Lange was a superb professional who went above and beyond at every possible turn to ensure all of my needs were met. The attention to detail and responsive interactions I had with these professionals ensures I recommend them across all levels of Land Realty concerns with our reservation!
– Ruth S. (March 31, 2020)
Land by State
Land Professionals by State