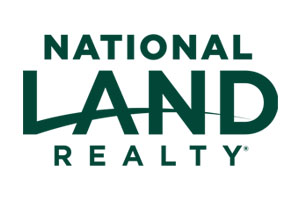 Alec Wardenburg joined National Land Realty in 2019. Before joining the team, Alec previously held an ag sales role for several years with Manna Pro Animal Health. During his time there, he gained experience relating to feed sales, animal health supplements and equine/pet nutrition. He is also in the Missouri Army National Guard where he is a 1st Lieutenant in a engineering company. He is a graduate of the University of Missouri with a bachelor's degree in agribusiness management with a minor in plant sciences and military science. 
As a Land Broker, Alec is eager to work hard for his clients in the Missouri area. Born and raised in the state, he has a great understanding of the types of land and resources available within different regions of Missouri. Additionally, he's had the opportunity to travel, work and hunt/fish in most areas of his home state. Not only has this allowed him to have a better understanding of the recreational opportunities in different areas, but it has also enabled him to network with local landowners and feed/seed dealers. 
When Alec isn't working, he enjoys spending time hunting waterfowl, deer and turkey hunting throughout Missouri and South Dakota, as well as crappie fishing in the spring. He currently resides in Lake Saint Louis, MO. with his wife, Hannah and black lab, Deuce. 
Alec is a very knowledgeable realtor and truly works in his clients best interest. He shepherded us through a complicated real estate transaction that we could not have completed without his expertise, patience and perseverance. He is the best and we highly recommend him!
– Beverly P. (July 19, 2022)
He worked really hard to get us a good deal. He also helped us find people to get some work done for us.
– William M. (June 06, 2022)
Very professional, I had a great experience in selling my property. When I go looking again for land, I will be calling! Thank you Alec
– Paul C. (March 07, 2022)
– Greg L. (January 31, 2022)
Marketing was excellent !
– Steven S. (December 13, 2021)
Seamless transaction in buying our farmland and homesite. Even through this pandemic, most of our negotiations were electronic. Communication is always important, and was never lacking. We highly recommend.

– Glenn G. (November 09, 2021)
We recently worked with Alec Wardenburg to purchase land in northern Missouri. He made the process incredibly easy, even in a highly competitive market. Alec listened to what we wanted and was able to match us quickly with the perfect property. He also helped us find contacts for work we wanted done on the property. I highly recommend Alec and National Land Realty!
– Melissa F. (November 08, 2021)
Our situation was complicated. Alec has been going above and beyond our expectations. It is a pleasure to work with him.
– Jeff M. (August 13, 2021)
Alec Wardenburg really helped us get the land that we wanted in the location we really dreamed of. He was present when with us and super responsive to our questions, requests and texts at all hours of the day. We even threw him a few curve balls and to him it was no big deal and he worked it out effortlessly. He knows the area and has good knowledge in the business. He made getting our dream land really easy.
– Renee E. (August 02, 2021)
He has been willing to deal with our requests with how we wanted our land marketed.
– Kim M. (June 21, 2021)
– Ken M. (March 18, 2021)
Alec was very professional and prompt responding to text and email messages and always kept us informed of the process on purchasing land. This is our first time and it was very seamless process. I will recommend National Land Realty and Alec to anyone I hear in the future looking for property.

– Alanna A. (March 04, 2021)
Alec Wardenburg was excellent to work with and very responsive! Would definitely recommend him.

– Debbie F. (March 04, 2021)
Alec did a fantastic job with listing the property and then staying on top with all the contract offers; helped explain the offers and went above to help me with issues that were part of the complete sale. Very helpful right up to the closing.
– Chares R. (March 04, 2021)
Sold my property!
– Harry D. (August 18, 2020)
I have known Alec Wardenburg with National Land Reality for over 20 years! I can certainly attest to his hard work ethics, success and his sincerity to do the best he can! Do give Alec a call...you will not be disappointed!
– . (September 03, 2019)
Alec is a reliable and trustworthy guy. He will do what is best for his client 100% of the time. You can trust him.
– Scott P. (August 01, 2019)
Just a quick note to say what a great guy Alec Wardenburg of National Land Realty is. Alec is a true professional. He's smart and attends to every detail of his business. Give a call for your land needs. You'll be glad you did!!
– Jim B. (August 01, 2019)
Land by State
Land Professionals by State