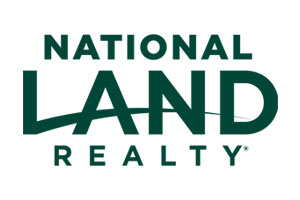 Will Daniels joined National Land Realty after working with Webb-Taylor Timber, Inc. for 12 years. He is a Registered Forester and attended Auburn University where he received a degree in Forest Management.
Will and his wife, Netherland, live in Foley, AL, with their daughters, Caroline and Molly, and their dog, Rosie. In his spare time, he enjoys hunting, fishing, canoeing, kayaking, camping, and spending time in the outdoors with his family.
Will Daniels was very patient and helpful in assisting me with the purchase of my house. I had very specific requirements for the land and home I was wanting and the price I was willing to pay. He worked hard searching for the property that would meet all my requirements. I would definitely use Will again and recommend him for anyone looking for a home with some acreage.
– Wes A. (October 22, 2019)
– James N. (October 07, 2019)
Land by State
Land Professionals by State