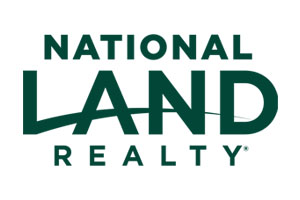 Travis Grimes joined National Land Realty in 2018. Travis comes from a farming background, managing and working on land on a daily basis. He has a true respect and understanding of the value of land and enjoys helping his clients find the right property or sell their land successfully. 
Travis received his bachelor's degree in agriculture business management from North Carolina State University. He and his wife, Sally, have three children: Jax, Tilly, and Collins. They also have a 10-year-old chocolate lab who is their fourth child. The Grimes family currently lives in Edgecombe County, NC. In his spare time, Travis enjoys hunting, fishing and spending time playing with his kids.
Travis was very responsive and a pleasure to deal with. I would highly recommend him to others.
– Bennet B. (February 16, 2022)
– Al W. (December 28, 2020)
Land by State
Land Professionals by State