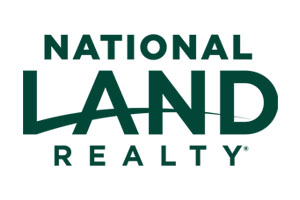 Tommy Stroud, Jr. was born and raised in St. Simons Island, GA. As an Eagle Scout, he grew up appreciating the outdoors. He graduated from Auburn University with a major in Marketing and a Masters in Real Estate Development. He then spent the next seven years in commercial real estate and commercial & land appraisals with McColgan & Company in Atlanta and Driggers Commercial Group in St. Simons.
He holds the esteemed Accredited Land Consultant designation (ALC) and has served on the REALTORS© Land Institute Future Leaders Committee. He currently holds an active brokers license in the states of Georgia, Florida, and South Carolina. Tommy lives on St. Simons Island with his wife, daughter and son.
Tommy is an honest, integral, diligent, hardworking, well informed, professional.
– Nick N. (June 11, 2022)
Mr. Stroud was a pleasure to work with. An expert in his field!
– Mitch B. (October 05, 2020)
Five stars all the way. Tommy was excellent!!!
– Shane N. (September 04, 2020)
I believe he did an outstanding job and did the best he could do in today's market.
– John S. (September 11, 2018)
He got the job done despite obstacles that arose.
– William G. (April 12, 2018)
Tommy did a GREAT job on everything we discussed or did.
– Todd P. (February 15, 2018)
– Mike R. (October 06, 2017)
– Roger C. (September 21, 2017)
– Tandy M. (July 01, 2017)
– William D. (February 22, 2017)
Tommy Stroud Jr was a pleasure to work with. He was always a phone call away. Tommy always made himself immediately available for any and all questions no matter the day or time. I will definitely do business with Tommy again.
– Matthew K. (June 17, 2016)
I bought two properties via National Land Realty and in both purchases I received fast & knowledgeable service. Emails and calls were answered promptly and very professional. Thank you
– sonia r. (February 26, 2016)
Good at explaining details concerning the property.
– H V. (November 18, 2015)
Agent had a genuine interest in the land,and was a pro. in all manners.He never did anything that did not give me the confidence that together we would find a qualified buyer,and we did !! Great job and THANKS.John G.
– JOHN G. (October 20, 2015)
Land by State
Land Professionals by State