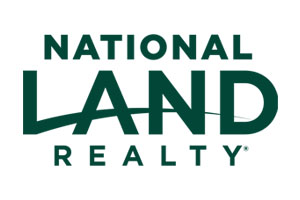 For over 30 years Tom Smart has immersed himself in the California ranching lifestyle. As a licensed Land Professional in California, he is determined to share this passion with others. Tom is a highly experienced executive sales leader, and has worked with both start-up and fortune 500 companies. His business transactions have equipped him with the expertise to solve complex business problems through extensive contract negotiations, client relations and new business development. 
While his industry skills help him to navigate the best possible outcomes for his clients, his success is founded on his caring for the land and people. This gives Tom a unique perspective as a real-estate professional when understanding and helping his clients fulfill their goals through every step of the purchase, sale, or lease process. 
Besides being an avid outdoorsman, he is also a member of the Ventura County Sheriff's Posse, Ventura Cattlemen's Association, and a board member for C22 of Equestrian Trails Inc. 
On a personal note, he is happily married to Kat. He has a brilliant 21-year-old son at Cal Poly SLO, who he is extremely proud of. Tom is also an accomplished guitarist, an avid horseman, rancher, and actively upholds all elements of an exciting, healthy western lifestyle. 
Very helpful and communicative with the process of buying property and the follow through with completion of peripheral concerns.
– Brandon K. (August 25, 2022)
National Land Realty went the "extra mile" many times over in their effort to find a buyer for our property. Our parcel had attractive qualities (lakefront views) and drawbacks (difficult access), and Tom hung in with several potential buyers until he found one whose needs perfectly matched what we had to offer. He and Bill were attentive, informative, personable, and professional throughout the process. I highly recommend them.
– Robert M. (August 16, 2022)
The only reason I indicated a "No" regarding using the agency again is because I live out of state and do not have people selling property in California. This transaction was an extremely complicated one with a number of issues. It carried on over most of this year and amazingly enough, the recent buyer was still interested enough to conclude the purchase. My support from Bill Sommerhaus was invaluable. He made himself available at all times, followed up immediately with my questions/concerns and somehow retained his humor through the entire time. Whatever commission was collected was not enough!!! I valued their time, efforts and professionalism to get this difficult piece of property sold after 52 years!
– Kristin T. (August 16, 2022)
If you're looking to purchase vacant land in southern California, you need Tom and Katherine Smart on your side. Their team is incredibly knowledgable and will be with you every step of the process - which was amazing for us as first time CA land buyers. For our purchase we mainly worked directly with Tom Smart, and he was always easy to get ahold of and really went the extra mile for us from visiting the property with us in person, to helping us communicate with challenging sellers. I cannot say enough good things about Tom and the team at National Land Realty!
– Leslie M. (January 07, 2022)
Professionalism, Responsiveness. Tom and team have now sold 2 properties for me. In both cases they worked hard to find the ideal buyer and brought great deals to the table. Throughout, the process was easy. Tom & team followed up and kept communication high. This was ideal. I highly recommend Tom Smart!
– Raul M. (May 19, 2021)
I recently bought a lot though NLR. My agent is Tom Smart. He is extremely helpful, resourceful and mainly knows whole land dealing game! Believe me, buying land is a different beast and requires lots of knowledge, patience and needs people who are aware about rules and process otherwise you will end up with a piece of land which is not useful at all. The process takes very long time and so you need experts (if you are not yourself) who can guide and suggest you what to do. I am very thankful to Tom and his team for getting this deal done for me and guiding through the whole process.
– Kunjan P. (April 30, 2021)
Kat and Tom Smart did a fantastic job. They are easier to work with and take care of everything. I am so happy with my new property.
– William S. (February 09, 2021)
Tom is very thorough with his work. He does not take the shortest or easiest path, but devotes his time in understanding our needs and finding the correct path. My wife and I have had very detailed, but open and comfortable conversations with Tom. I am sure that Tom has many clients, but we feel that when Tom is with us, that we are the only ones with whom he is working. Nobody better and would highly recommend Tom to anyone.
– Paul W. (August 14, 2020)
As we move into our 'retirement phase' of life we have been looking for two things: Some property that can hold some of our assets as an investment and some land where we can build and put our feet up on the porch. Tom Smart 'gets' us! As a fellow horse person he understands what is important on a property for supporting our equestrian activities. Tom is also one of the most decent people I know. Thanks for working with us Tom!
– Rocky Rhodes . (August 13, 2020)
Land by State
Land Professionals by State