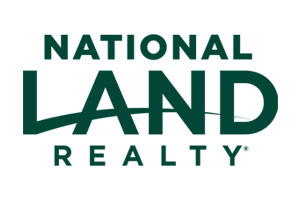 Tom Maxwell joined National Land Realty in 2018. Tom has several years of experience in property and land management. Tom enjoys spending spare time on weekends and holidays working with his father maintaining and managing their farm and timberland in southwest Georgia. He enjoys planting trees, maintaining wildlife food plots, controlling invasive species, brush mowing, conducting prescribed burns, etc.
As a Land Professional, Tom understands the many factors that drive the decision-making of buyers and sellers. He is great at developing relationships with all kinds of people with diverse interests and desires. He is a member of several organizations including Alabama Wildlife Federation, Quality Deer Management Association, Quail Unlimited, Ducks Unlimited, Longleaf Alliance, Forest Landowners Association, and The Nature Conservancy. He is a two-time national water ski champion ('86 and '87 Boys Division Overall Titles) and was inducted into the Georgia Water Ski Hall of Fame in 2009.
Tom has two daughters named Madeline (age 16) and Meredith (age 19). They currently live in Homewood, AL. Tom enjoys spending leisure time with family and friends while hunting, fishing, camping, hiking, snow skiing, paddling and other activities in the great outdoors. He also enjoys researching his family tree (genealogy) and learning about the history of the many unique places near his home, farm, and other roadside attractions. 
– Danny C. (October 27, 2021)
A big thanks to Tom Maxwell for helping us get closure on our Smith Lake property. Tom was responsive and worked well with his client and myself while working through numerous unforeseen obstacles. Job well done..
– Brian H. (April 28, 2021)
Land by State
Land Professionals by State