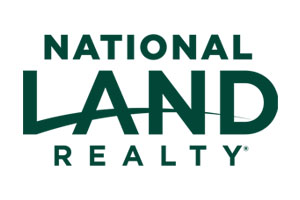 Todd Dye joined the National Land Realty team in January 2021. Todd has worked in real estate and land development since 2021 and previously worked for Vacaville California Police Department. He is a veteran of the U.S. Army and U.S. Air Force Reserves and has spent time teaching high-school in police, fire, and emergency services orientation classes. Todd has sold a wide variety of real estate and takes pride in his ability to meet his client's needs.
Todd grew up on a farm in southeast Idaho. He received a bachelor's degree in sociology with an emphasis in deviant behavior from California State University, Sacramento. Todd currently resides in Inkom, ID, with his wife, youngest son of four children, and their dog. Todd is involved in the Idaho Outfitter and Guides Association, Idaho Cattlemen's Association, and Mule Deer Foundation. He is also involved in the National Rifle Association (NRA) as a certified shotgun coach, instructor, and range safety officer. Todd founded the Bannock Clay Busters, a youth shotgun shooting team in the Pocatello Idaho area. When he is not working, Todd enjoys teaching youth, big game hunting, coaching shotgun shooting, participating in church, and spending time with family.
– George F. (July 18, 2022)
He worked to make sure our property was photographed with both home and drone pictures which were fabulous. When he knew the results could be better he called in the best and had some aspects redone. He has been readily available by phone. He willingly agreed to be present at each showing. Used his own side by side to your interested parties around the land.
– Sheri A. (April 22, 2022)
Todd Dye was always available, patiently answering ALL my many questions, and most importantly was effective at selling my property at an excellent price.
– Jack S. (October 07, 2021)
– Larry C. (September 02, 2021)
– jack s. (September 02, 2021)
– jack s. (August 24, 2021)
Our agent was knowledgeable and professional throughout the negotiations and gave us some great advice. We appreciate how easy he made the process. Thanks Todd!!
– Ryan B. (August 24, 2021)
I had the good fortune of working with Todd Dye as a realtor. Todd is meticulous and very thorough. He made great suggestions about changes I could make that would make my property more marketable. I had a very large home on 45 acres. He took the time to bring a side-by-side and drive prospective buyers all over the property, detailing unique features and spending a lot of time with people. He was good to work with in negotiating a good price not being too pushy just to make a deal. The great thing about Todd is that he is an honest and trust worthy person. He has kept in contact with the people who bought my home and has helped them with any issues they have had after the sell. I highly recommend him to anyone who is looking for a great realtor.
– Marlene S. (August 11, 2021)
Todd was a fantastic realtor. We used him to buy and sell a house. He was very knowledgeable about water rights, property lines and construction. He went above and beyond to help my family sell and find the perfect house. I would recommend Todd to anyone.
– Greg A. (August 11, 2021)
Todd stayed on top of everything and the sale was a great success. He was patient and quick to answer questions. I trust him completely.
– Rick C. (August 11, 2021)
Todd Dye spent the time to show us properties, walk the fence lines and get us a great value for our money.
– Kirk D. (August 11, 2021)
Todd was the first agent to help us list our land for sale and served our account well. Todd went above and beyond in his representations of our land and all that it has to offer. He dedicated himself to the research of all county requirements that a buyer would want to know about, took amazing photos, and consistently tried new ways to get the word of our land out there. Even though Todd's career took him to a different state, he still passes interested buyers our way and communicates that information with our current agent. What I liked most about working with Todd is that he is honest. I was able to ask his opinion on some decisions we needed to make with our listing and he provided his honest thoughts and then explained why he thought that way.
– Christina R. (March 25, 2021)
Todd was great at negotiating our contract. We were in a bidding war with two other people and he was able to creative form our offer so that we won the contract. He was calm and confident throughout the process.
– Erika D. (March 25, 2021)
Todd is a respected neighbor. When we first decided to sell our home we spoke with him about selling "by owner." If we did not find a buyer within a month we would then list it with him but, if any prior offer that had not materialized then came through he would assist us at a significantly reduced commission. We had considerable interest but did not find a qualified buyer so we listed with Todd. He immediately went to work and as soon as it was listed we had two or three showings with pre-qualified buyers within just a couple of days. But then we immediately ran into potential buyer flood insurance issues with which we had been blindsided by the county adopting a FEMA standard several years earlier that was completely unjustified and without our knowledge since the home was originally built to existing code. Todd worked tirelessly with us and the county planning and zoning to try to resolve the issue with limited success. However, one of the buyers wanted it badly enough that they made an offer for our asking price that was accepted. All else went smoothly up to closing soon afterwards. We would definitely recommend Todd, particularly to anyone looking to sell a home on rural property, who is looking for a trusted and reputable agent capable of finding good and qualified buyers.
– Leo L. (March 25, 2021)
We do not currently live in Idaho but Todd helped us purchase our dream property so one day we will be able to move there! We have already sent him a referral for a friend looking to complete a purchase in Idaho. We recommended him to our friend because we trust Todd.
– Lauren P. (March 25, 2021)
Land by State
Land Professionals by State