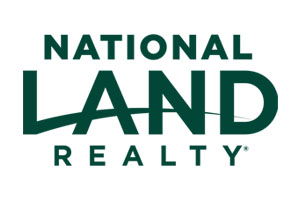 Close
Contact Tim Vietti
Fill out the form to the right and click "Send" to contact Tim.
There is a difference between looking at a piece of property and actually seeing a property. Whether it's a large expanse of land or a residential home, Tim has a keen eye for seeing the potential all properties have to offer. As a lifetime resident of Kansas, Tim has walked many miles of river-bottom ground chasing whitetails, and wades countless marshes following the waterfowl migration each season. Tim teams up with fellow NLR agent and wife, Valorie Vietti, to bring you an honest, fun, and no pressure approach to all your real estate needs.
Tim & Val Vietti really know their stuff. Their mix of knowledge of real estate and the outdoors makes them the perfect agents to help anyone looking for land. And they are great people that you'll call friends on top of all that. I highly recommend Tim, Val and National Land Realty.
– Casey L. (September 30, 2021)
The Vietti's are a great couple that love lending a helping hand wherever they can and that directly transitions into their work for National Land Realty. If you need to buy, sell, or are just looking for any sort of advice regarding real estate, they would be more than accommodating.
– Dalton W. (September 30, 2021)
Tim Vietti is as professional as it gets! Great with communication in a timely manner, very professional, and answered all questions I had. Highly recommend
– Martavious I. (September 29, 2021)
Tim was more than knowledgeable and receptive to my needs! Made the experience a positive one!!
(September 29, 2021)
Land by State
Land Professionals by State