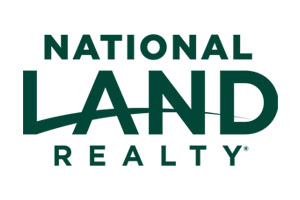 Taylor joined the National Land team in August of 2017. He grew up in Easley, SC and has had a love of the outdoors from a young age.  He is a graduate of Clemson University where he received a B.S. in Business Management. As an avid hunter and outdoorsman, he spends much of his time in the woods of South Carolina.  He has a deep respect for the land and the stewardship of its resources and wildlife.  Taylor has been a member of The National Wild Turkey Federation, Ducks Unlimited, and The Quality Deer Management Association.  His knowledge of the area, love of the land, and ability to connect with others make Taylor a wonderful addition to the team.
The whole process of selling our land was seamless! Taylor was fantastic - knowledgeable, attentive and an absolute joy to deal with! Highly recommend and will use him again if needed!
– Patricia M. (October 16, 2023)
Taylor Baumgarner was very professional and knowledgeable when it came to selling our property. We had it listed for sale several times over the past 20 years without success. It sold within just a few weeks when we listed with Taylor.
– Kim C. (September 15, 2023)
Excellent service through the listing to the closing.
– Martha D. (September 15, 2023)
Taylor Baumgarner is the most professional, respectful, attentive, and knowledgeable agent we have ever worked with. Highly recommend and will definitely use again if the need arises!
– Patricia M. (September 07, 2023)
Taylor went above and beyond for us! We are so thankful for him!
– Lauren H. (July 25, 2023)
Knowledge of land purchases, attention to my wants and needs, and excellent (over the top good) communication.
– Paul K. (March 13, 2023)
Taylor is a top notch agent! No doubt about it...he went above and beyond for my wife and I. I would highly recommend him for any future property purchases. Thank you Taylor!! You are the man!!
– Timothy S. (October 06, 2022)
Everything. Most important was his availability. Answered calls promptly. Showed a genuine interest in representing me and the property. He was always thinking about and suggesting different avenues to market the property. Was present at the closing. He did not hand that off to his broker -in-charge. I appreciate that he did not just take a listing, toss it into the MLS and hope someone sold it. Taylor listed the property, made himself familiar with the property, and sold the property. A job well done.
– Fred H. (December 14, 2021)
– Marcus G. (December 03, 2021)
Taylor was knowledgeable, dependable, and a pleasure to work with. Would definitely call on him if the need arisen.
– Jeff J. (August 30, 2021)
We worked with Taylor Baumgarner to sell 25.7 acres of land in Townville.
We had a great deal of activity, lots of showings and several offers during a short period of time. Taylor was able to negotiate an offer of more than the asking price for our property. Our experience with National Land Realty and Taylor was fantastic - no worries, no hassle. If you are interested in selling your property quickly and efficiently, you won't go wrong hiring Taylor Baumgarner to represent you!
– Brenda C. (June 29, 2021)
Overall great experience.
– Renee B. (August 31, 2020)
Taylor is very professional. He is always quick to get answers for us and keeps us updated on every parcel of land. He is the best!
– Julia E. (August 06, 2020)
Taylor is professional, prompt, and eager to sell our property. He has already closed on one parcel for us, and we are ready to close on a second parcel with a third under contract. That leaves one parcel. This has all happened in a very short amount of time.
– Julia E. (June 03, 2020)
Taylor Baumgarner did an amazing job helping my daughter find her first home. Taylor took us to several locations, and he was able to guide us through the entire process. Taylor was extremely pleasant to work with, and I highly recommend him to anyone searching for land or a new home.
– Julie E. (April 13, 2019)
We used Taylor Baumgarner to purchase our first house and the experience was nothing short of amazing. He truly cares about his clients. 10/10 would recommend him! Great job
– Lesley E. (April 07, 2019)
Taylor Baumgarner was our realtor when we purchased our first house. There is no one else I would have rather used. Nothing but good things to say about Taylor and his company...10/10 recommend!
– Hunter T. (April 07, 2019)
Sold, sold, sold!!!! The listing was easy the sales process was first class. I would highly recommend these folks to anyone. Taylor Baumgarner made the listing experience easy and informative for my family. I am very happy we selected National Land Realty.
– Thomas C. (April 07, 2019)
– Jenna W. (October 24, 2018)
Taylor Baumgarner went above and beyond for his client. Great person to work with!
– Adam L. (April 22, 2018)
I worked with Taylor Baumgarner he was very helpful and took his time explaining everything to our family.
– Carlos L. (April 22, 2018)
I worked with Taylor Baumgarner to see some land I was interested in. He was very helpful and fit me into his schedule very quickly. While that property didn't pan out, he has continued to be on the look out for new properties that may fit my needs.
– David A. (April 22, 2018)
Taylor Baumgarner was great at taking time to show us the land and do a walk through. His follow up was timely. Great to work with!
– Elizabeth A. (April 22, 2018)
Can't say enough about the outstanding service that has been provided by Taylor Baumgarner from National Land realty's Greenville SC office. Taylor has been one of the most proactive agents I've ever worked with, from day one he hit the ground running. He has kept us informed with e mails and phone calls and has demonstrated remarkable ingenuity in marketing our property. I would trust Taylor and National Land Realty for any of my real estate needs.
– Dale M. (April 22, 2018)
National Land Realty was great to work with. Our agent Taylor Baumgarner was super helpful and always calls back in a timely manner. Definitely will do more business with him in the future.
– Black Elephant Media . (April 22, 2018)
Taylor Baumgarner was very helpful throughout the entire process. I can not say enough about his professional attitude and ease of contact. His suggestions and answers to my questions were "spot on". I will definitely look to him for any further services.
– Harry B. (April 22, 2018)
– William B. (February 23, 2018)
Land by State
Land Professionals by State