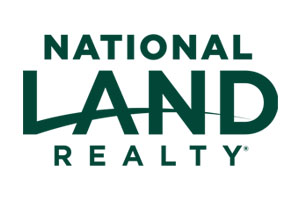 Sean Doyle joined the National Land Realty team of Land Professionals in August 2022, bringing with him 18 years of experience in the real estate industry! Sean has worked for Olympus Executive Realty, Ameriteam Realty, Exit Realty, and the Transcontinental Real Estate Group. He has also received his Ph.D. in Organization & Management. In his free time, Sean enjoys cooking and hiking, maintaining his homestead, and volunteering at his local food bank.  
I was very impressed with the level of service I received from Sean. He was always available to answer my questions and help me through the process. I would definitely recommend him to anyone looking to sell their property. Top notch realtor!
– Sal C. (October 04, 2022)
Sean helped me find the 5 acre lot in Clermont, Florida where I built my first home. He was very patient with us as we literally looked at over 20 different lots before deciding on one. I highly recommend using his services and I will be going back to him when it's time to sell my current property.
– Lutamene D. (September 16, 2022)
Sean is a great guy! I would put him right up there with some of the best real estate agents in Florida. I'm an investor and he has helped me buy and sell several properties over the years. He is one of the most knowledgeable and attentive professionals I've worked with. He accommodates my every need and goes above and beyond when it comes to finding me the right property. He also has a great track record for helping negotiate the best price! Sean is dedicated, savvy, and knows this industry inside out!
– Jessica A. (September 12, 2022)
Sean is one of the most knowledgeable and trustworthy real estate professionals in Florida. He helped me find the land I needed to build my restaurant in Stuart, Florida. He had a very good understanding of the market and helped me sell my old restaurant in Tamarac for the right price so I could buy the land for my new place. I recommend Sean to all my friends who are thinking about selling or buying property.
– James P. (September 09, 2022)
Professionalism and integrity. Two words that describe who Sean is as a real estate agent. His land knowledge helped me find the perfect property to start my homestead. I was new to farming and wasn't sure about the type of property I would need. Sean made sure that the property I bought had everything I needed, especially a water source. He's a knowledgable and friendly person too. If I ever sell or want to buy another property, I will contact Sean again.
– Kelly P. (September 05, 2022)
Land by State
Land Professionals by State