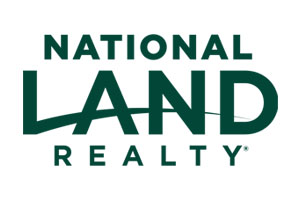 I have been a full time licensed real estate agent for almost eight years. I graduated in 1999 from the University of Alabama at Birmingham having earned a B.S. degree in business management and finance. I have three sons: Ford and Brady (twins) and their younger brother, Walker.
As a child, I developed a passion for the outdoors and for all sports, including fishing and hunting. In later years, I assisted with the oversight of the family farm, involving pond, timber and wildlife management, as well as habitat improvement and cabin/barn construction. Those experiences contribute to my fulfillment with buying and selling timber, farming, and hunting properties. Making use of Quality Deer Management (QDM) practices, I can assist landowners with wildlife concerns.

During my real estate career, I have worked with clients in the selling and acquisition of thousands of acres of land. Much satisfaction comes from helping families locate their dream properties. With my extensive network of buyers and sellers in the Southeast, no property is too big or small to receive dedicated attention.
Currently, I am utilizing several marketing strategies to help locate unique properties for sale as well as identifying buyers who are looking for timber, farm, or hunting land. In addition to marketing on real estate websites, I am involved in several civic organizations, real estate groups, and networking groups which allow me to meet potential buyers. I also utilize social media not only to advertise properties but meet potential buyers. I am a big believer in investing in my career to set me apart from the competition.
Knew the process, stayed on the listing, recommended things we needed to address and was professional and knowledgeable.
– Neal N. (September 25, 2018)
Experience, friendly, understanding, confident, professional and a Joy to be a team for the sale of my property!
– Andrea S. (September 18, 2018)
– Meagan G. (June 17, 2018)
Sean did a great job finding the perfect buyer for my property.
– Blake C. (June 13, 2018)
From soup to nuts Sean Brown was the benchmark of professionalism. His ability to plan, organize, lead and control, delivered on the sale of this property. Without his energy this house wouldn't have sold in the short listed period. Onward and upward.
– Bly G. (June 12, 2018)
From the very beginning, Sean Brown was excellent. We contacted him while in town visiting family and let him know we'd only be there a short time. He arranged a visit to the land the next morning. He was patient, friendly, and professional as we walked the property and asked questions. He provided us with all the information we were looking for up front and by the end of the "walk around" we had submitted an offer. From that point until closing he was very responsive, answered all our questions and he simplified the process for us as this was our first time buying land. He even surprised us with a gift during closing... a framed picture of my wife and I holding hands and walking down the road while we were looking at the property. My wife has plans to have it on display in the foyer of our new home.

I would use National Reality again, but this purchase is for our "forever" home. I will absolutely recommend you to friends or family that might be looking for land.
– Chris P. (May 16, 2018)
– Alejandro P. (February 09, 2018)
– Macon G. (January 17, 2018)
Land by State
Land Professionals by State