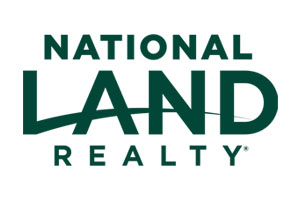 Ron Wall joined National Land Realty in 2018. Ron comes to the NLR team with 45 years of banking experience specializing in recreational property financing. He is past president of several organizations such as the Manning Rotary Club, Clarendon County Chamber of Commerce, Pee Dee chapter of the American Institute of Banking (AIB), and Pee Dee chapter of the Bank Administration Institute (BAI), among others. He has also been involved with Ducks Unlimited for over 40 years, serving as local chapter chairman, member of the state committee as a zone chairman and regional director, and has received several awards. Ron's knowledge and background allow him to help each and every one of his clients achieve their land goals, whether buying or selling.
Ron has two children, is married to Sheri and has a stepdaughter. He also has four grandsons and a dog named Buddy. Ron enjoys spending time hunting (especially deer and turkey) and gardening.
– Robert K. (August 06, 2023)
Ron Wall was an outstanding representative of your company! He was always professional and sincerely concerned about my sensitivity toward selling my property! I would highly recommend him for future business in land sales!
– Connie V. (May 16, 2023)
The service was excellent! Keep up the great work! Thank you for everything!
– Elizabeth W. (September 30, 2022)
Excellent experience. We were treated with respect.
Mr. Wall was professional & knowledgeable & I have no problem recommending him & your company in the future.
Thank you.
– Lorrie K. (September 14, 2022)
The agent was professional, qualified, true to his word, and had friendly manners.
– Rosanna S. (May 24, 2022)
Always pleasant to deal with.
– Pansy R. (March 30, 2022)
Very professional and personable to work with!
– Pansy R. (March 16, 2022)
Ron was a pleasure to work with!
– Polly S. (March 16, 2022)
– Robert S. (January 31, 2022)
– Robert L. (January 12, 2022)
He was very prompt and represented me well in my efforts to purchase real estate. He was very instrumental in approaching potential sellers.
– Marshall W. (January 03, 2022)
Both agents did a great job. I will use Robert and Ron again. No questions asked. They did their job without any mistakes.
– Julian B F. (April 12, 2021)
Mr Ron was always there to answer anything I needed and I could not have asked for a more professional experience.
– Chris R. (October 12, 2020)
– A. Q. L. (September 21, 2020)
– edward,bruce c. (July 26, 2020)
Ron was very helpful, very knowledgeable and a pleasure to do business with. We highly recommend him and will use him in the future.
– Ryan B. (April 16, 2020)
Very helpful and friendly.
– Lee Mcdaniel M. (September 19, 2019)
Ron made the process simple and pleasant.
– Robert S. (August 12, 2019)
Land by State
Land Professionals by State