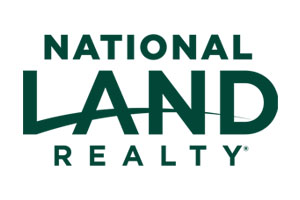 Robert began his professional career with National Land in 2010 after receiving his degree from The University of South Carolina. He was a part of the grassroots growth of NLR and has since gained experience in selling recreational hunting property, timberland, mini-farm homesites, plantations and much more. Robert has always loved his work because he loves being outdoors and is passionate about helping clients find their perfect piece of land.  
Robert grew up in Midland, NC hunting and fishing with his father and grandfather and spent his summers on the water in Charleston where he is now proud to build his business and raise his family. Robert lives in Mt. Pleasant with his wife, Hannah and their three kids, Grace, James and William. He makes the time to enjoy bow hunting, fishing and managing his own tract of land in Williamsburg county.  Robert eagerly looks forward to earning your business!
– Joyce M. (August 30, 2021)
Both agents did a great job. I will use Robert and Ron again. No questions asked. They did their job without any mistakes.
– Julian B F. (April 12, 2021)
– Traci M. (June 03, 2019)
– Trey G. (January 24, 2019)
Robert was always pleasant; he answered my questions; he made good recommendations; he returned my calls and texts promptly. He was never pushy, but gave sound advice. He was a pleasure to work with. He sold several of my Mother's farms.
– Cora . (January 05, 2019)
Robert Waddell has been the best realtor I have used He is responsive to calling and giving feedback. Very impressed.
– Trey G. (January 03, 2019)
Robert did a great job and kept me well informed
– Julian D. (May 02, 2018)
– Sandra W. (November 17, 2017)
He communicated with me often to discuss the land for sale. He was always friendly and willing to answer my questions. He was professional, but always pleasant.
– Hazel B. (November 13, 2017)
– Badge B. (May 17, 2017)
A very caring and professional agent. He kept us in the loop of promptly as it progressed. He paid much attention to our requests. He made it work for all involved in the sale.
– Debbie B. (March 30, 2017)
Robert, my agent, was most helpful. He kept in touch with me concerning prospects and throughout the sale process. He returned my calls very quickly. He was also very professional and pleasant throughout the process.
– Cora A. (July 21, 2016)
– G D. (January 06, 2016)
Communication between agent and client was difficult at the beginning, it got better later.
– Steve A. (November 23, 2015)
Land by State
Land Professionals by State