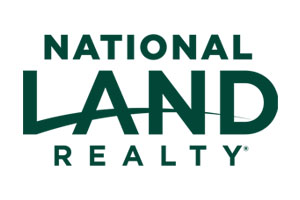 Rob Newman joined National Land Realty as a land professional in 2017. He is a lifelong resident of Montgomery, Alabama. He hosts a hunting and fishing radio show, "Cast and Blast Outdoors" for 13 years. The show airs on Sports Talk AM740 in Montgomery, JOX 2 100.5FM in Birmingham and The Power Pig WPPG 101.1 in Evergreen. For 24 years, he owned and operated Money Mailer of Montgomery, a direct mail advertising company.
Rob graduated from Troy University and is a member of the Sigma Alpha Epsilon Fraternity. He is an avid outdoorsman that enjoys hunting. Rob and his wife, Laura, currently live in South Montgomery County on a farm where they enjoy raising cattle, riding horses, and spending time with the family. They have two children, Webb and Annalaura. Annalaura attends Colorado State  University. Webb attends Huntingdon College.
Rob took personal interest in selling/marketing of the properties - You felt like you had a partner rather than someone just providing a service.
– Michael S. (June 27, 2018)
Beaver Management Tips
August 02, 2017 by Rob Newman
It's always important to discuss the responsibilities that come with land ownership and being a good steward of the land...
Land by State
Land Professionals by State