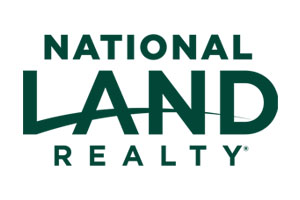 Richard Lemoine joined National Land Realty in 2018. Richard comes to NLR with nearly 20 years of experience in real estate in land sales. He enjoys engaging with all types of clients and selling all types of land, but he especially likes to sell hunting and farm properties. He is an experienced hunter and forester and received his bachelor's degree in forestry and wildlife management from Louisiana State University in 1972. 
Richard and his wife Patsy currently live on a lake in northeast Louisiana. They have five sons and nine grandchildren ranging in age from 11 to 25. In his spare time, he likes deer and duck hunting, fishing (fresh and saltwater), and reading a lot!
Richard was very helpful in answering all questions and went the extra mile when working with potential buyers. He contacted me regularly and kept me informed throughout the sale. He is very knowledgeable and a pleasure to work with.
– Don F. (October 11, 2023)
– Mary W. (July 05, 2023)
Professional
– Nicole D. (May 08, 2023)
Richard is a professional in every sense of the word. Knows his business and is good to work with. I would highly recommend him.
– Vidal D. (February 21, 2023)
Richard was the perfect agent as far as I am concerned. He explained the process and kept me informed regularly. If I had a question, he would always respond quickly. Also being out of state (Texas), it was a big help to be able to do this remotely. I thought everything went as smooth as possible. Thank you.
– Tim L. (February 21, 2023)
– Steven P. (June 28, 2022)
Mr. Lemoine is a man of integrity. He was a pleasure to work with and helped negotiate a deal that was fair to both me and the seller. I hope to work with him again.
– S. Scott W. (June 28, 2022)
Mr. Richard was very polite, patient, and helpful during our transaction. I would definitely recommend him to anyone buying farmland. He is very knowledgeable about whatever he is selling.
– Lance G. (April 13, 2022)
– Madison M. (June 09, 2021)
It could not have been better.
– Otis T. (May 15, 2021)
Richard Lemoine has been a pleasure to work with on each track of land!
– Melanie T. (May 14, 2021)
Richard is a very knowledgeable agent and was very helpful in finding buyers for our property. He was very professional and worked to build a relationship to assist us with our property and finding the right person to purchase the property. He was very helpful in all aspects of sell of the property.

Richard has been very helpful with the negotiations and helping to get the best value for the property.
– Don F. (March 31, 2021)
He was excellent. Really took care of us well.
– Otis T. (February 03, 2021)
5 stars great communication. Worked hard, stayed with it!
– Dennis W. (January 21, 2021)
Richard kept us up to date on all the plots we had for sale. He responded promptly to every question that arose. He was working with five siblings, which is not easy, but he was accessible to all five of us. I look forward to working with him in the future and would definitely recommend him and National Land Realty to others.
– Carol Anne Tugwell C. (January 21, 2021)
Very personable and knowledgeable
– Terry t. (January 06, 2021)
– Lee T. (December 28, 2020)
Five stars!! It has been a pleasure working with him and we still have other properties listed with our agent!!!
– Melanie T. (September 08, 2020)
Working with Richard was a pleasure. He kept us up to date on all matters concerning the land, and working with five sellers had to be difficult. I look forward to working with him in the future.
– Carol Anne C. (August 31, 2020)
Richard Lemoine has done a great job for us on a number of transactions - highly recommended.
– Steve H. (May 14, 2019)
This company really are professional my realtor was Richard Lemoine wonderful person and made selling my property easy .
– Jimmy C. (May 14, 2019)
highly recommend these guys. Very knowledgeable and professional, and they always go out of their way to help both buyers and sellers of real estate.
– Bret M. (May 14, 2019)
I've worked with Richard on several real estate deals, and he one of the best in the industry. He is knowledgeable, conscientious, and honest. He gets the job done.
– Carell F. (May 14, 2019)
Richard Lemoine is a trusted professional in every way. He knows land, he recognizes what people want and expect from their agent and he is honest.
– Vidal D. (January 02, 2019)
Land by State
Land Professionals by State