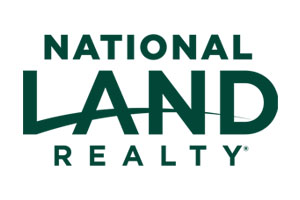 Bringing a comprehensive understanding of the commercial real estate market, Re'Nauta Bell delivers high-caliber services to a varied client base including Fortune 500, mid-cap, and privately held corporations. Her strategic acumen and financial analysis skills allow her to adeptly handle intricate real estate transactions. She has a distinct knack for structuring and addressing diffuse and amorphous challenges, a skill that distinguishes her within the industry.
Re'Nauta's strong analytical and problem-solving skills enabled her to develop sophisticated financial and strategic growth models, laying robust tracks for long-term success. Coupled with her negotiation abilities, she creates advantageous deal structuring for stakeholders which drives successful conclusions.
Re'Nauta serves as the president of the Atlanta chapter of AAREP (African American Commercial Real Estate Professionals). She is a graduate of the CREW Leadership Program, a graduate of the ACBR Diversity Mentorship Program, and served as a member of Cushman & Wakefield's Strategic Diverse Partnerships committee and Supplier Diversity Leadership Council (SDLC) where she worked closely with the CPO, CDIO and Head of Supplier Diversity.
During the pandemic, Re'Nauta championed an initiative to create a strategic alliance with a Minority Business Enterprise (MBE) that can provide companies who are interested in Tier 1 diverse spend dollars an opportunity to capture that credit through their real estate portfolio, which accounts for a company's second largest expenditure.
Re'Nauta is a CCIM candidate and is certified in public speaking, real estate negotiation, and real estate team building. She is currently a student at the Terry College of Business at the University of Georgia in the Executive MBA program.  She completed a one-month international business residency in Japan through UGA's study abroad program. Re'Nauta is also a recognized social media influencer and blogger for the industry.
Prior to entering the commercial real estate industry, Re'Nauta worked as an artist and talent agent based in the Atlanta area.  She was responsible for contract negotiations and the promotion of 150 models and actors in the Southeastern Region. Following college, Re'Nauta worked as a senior loan processor at a nationally recognized mortgage brokerage.
Land by State
Land Professionals by State